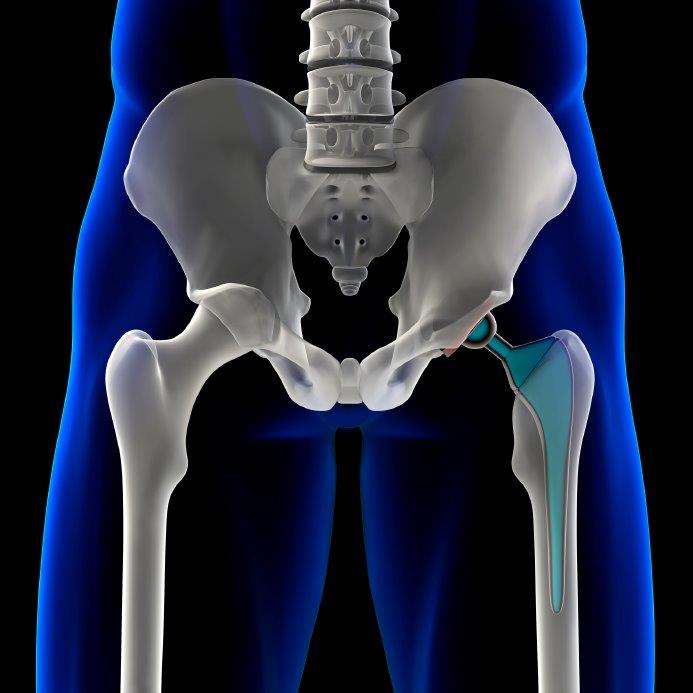 Mr Winston Kim, Consultant Orthopaedic Surgeon, discusses his approach to hip replacement surgery. He specialises in primary and revision hip replacement surgery and hip replacement in younger patients.
Total Health asks ten top hip Consultant Surgeons the following questions:
Q1: Which type of hip prosthesis do you routinely use and why?
"My routine hip replacement is a cemented Exeter Femoral Stem and polyethylene acetabular component (either Contemporary or X3) manufactured by Stryker. The Exeter Stem has good long term results (> 25 years follow up) and has stood the test of time. The science behind how it works is sound; we understand how and why it has such good long term clinical and functional outcomes and the factors that predict a good outcome, meaning the surgical and technical nuances necessary to implant the hip replacement well. Furthermore, the National Joint Registry (the UK has the largest registry worldwide) informs us that cemented hip replacements do very well, and the Exeter Stem is the most commonly implanted component."
"If the hip replacement fails in the long term, it generally fails in a predictable fashion- unlike for instance failures in cement-less metal-on-metal hip replacements and resurfacing metal on metal hip arthroplasty. This is important as failed hip replacements will need to be reconstructed and revision operations can be very tricky if hip replacements fail in unpredictable ways. The Exeter hip allows greater flexibility and ease of revision if re-do surgery is required. Most important of all, my own patients are very pleased with their clinical and functional outcome and I make a lot of friends doing this procedure!"
Q2: How long have you used this choice?
 "Over 10 years."
Q3: Do you use this prosthesis exclusively?
"I do not use this prosthesis exclusively because I often perform complex hip replacements in young patients with very specific anatomical abnormalities and also revision hip replacements where it is necessary to utilise other implants to address bony or soft tissue abnormalities. However I do try whenever possible to utilise the above implants. Alternative implants are the use of Trabecular Metal Augments and cement-less shells or cups (e.g. produced by Zimmer Inc.)"
Q4: If you regularly use more than one type of prosthesis what informs your decision on which to use?
"The decision making revolves around the bony and soft tissue abnormalities encountered in patients with shallow hips (e.g. patients with "developmental dysplasia of the hip" or after trauma)."
Q5: What procedure do you use?
"I utilise what I refer to as an "Optimally Invasive" Total hip replacement approach using a minimally invasive posterior approach tailored to the individual requirements of the patient I see. Often this is combined with a rehabilitation program of exercises and enhanced recovery protocol, which is again tailored to the individual patient. Because I perform a large number of hip replacements in the under 60 year old patient, my average patient length of stay is short (less than 3 nights), patients recover more quickly than average, and achieve very high patient satisfaction rates."
Q6: If you needed a hip replacement now which prosthesis and procedure would you opt for?
"Individual assessment of the patient is crucial. Firstly, it is important to establish that the procedure is required (I know this sounds self- evident, but it is not always the case that a hip replacement is appropriate), and that a good and improved outcome from prior to hip replacement is anticipated. The prosthesis utilised is important but what is more important is to be sure your surgeon performs a large number of hip replacements a year as studies indicate that there is a strong correlation between volume of surgery performed in a year and good clinical outcomes. In general I would prefer a cemented hip replacement utilising an Exeter Femoral Stem and a highly crossed link polyethylene acetabular component with a ceramic femoral head or metal head."
Q7: What over-riding piece of advice would you give about hip replacement?
"Be sure you are assessed by an experienced high-volume hip surgeon (e.g. someone who performs more than100 hip replacements a year) who should advise you on whether or not hip replacement is required, what to expect, and his approach (preferably an 'optimally' invasive approach). Ideally they will have good links with well- regarded physiotherapists, an enhanced protocol, good Patient Reported Outcome Measures (PROMS), a good reputation and good patient feedback. In this way you will be in good hands!"
See also answers from the following hip replacement experts: