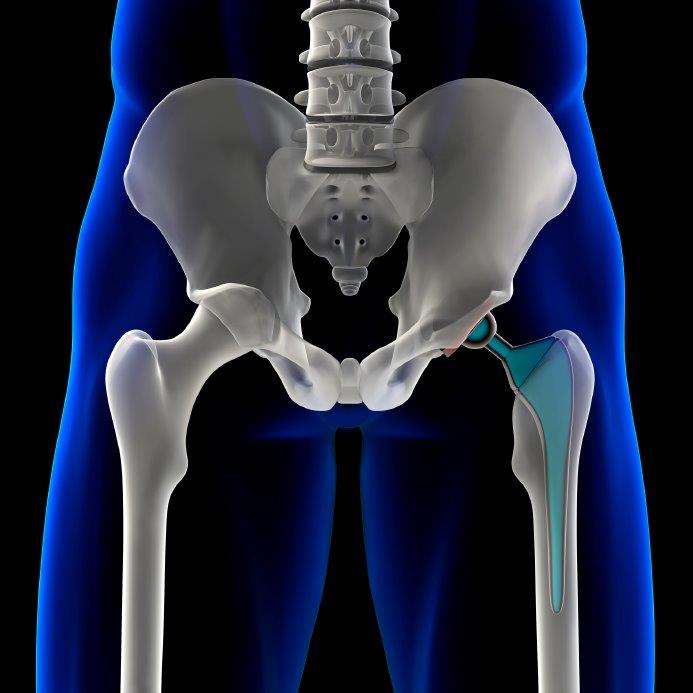 Mr Paul Jairaj, Consultant Orthopaedic Surgeon, discusses his approach to hip replacement surgery and why he is one of a small number of surgeons in the UK using customised hip implants.
Total Health asks ten top hip Consultant Surgeons the following questions:
Q1: Which type of hip prosthesis do you routinely use and why?
"I am undoubtedly in a very small minority of surgeons in the UK/Europe/The World who routinely uses a customised implant for the majority of patients, utilising pre-operative 3D CT scanning, which allows us to match an implant to the patient."
Q2: How long have you used this choice?
"I was traditionally trained on the St Mary's training rotation working for various well known hip surgeons, utilising both cemented (the Charnley, the Exeter and the Stanmore) and then later on moved to uncemented implants."
"I have been using a customised implant for over three years. I have implanted more than 200 of them and in particular the SPS stem with an April cup, utilising ceramic bearings and this is certainly my current implant of choice."
Q3: Do you use this prosthesis exclusively?
"I do not use any other implant as no one else is utilising this technology."
Q4: If you sometimes use alternative hip prostheses please specify which type(s) and why?
"I originally used the Zimmer CPT cemented stem (an Exeter equivalent) but then moved to the Corail pinnacle uncemented stem. For selected younger patients I also used to perform a Birmingham hip resurfacing procedure. Approximately seven years ago I stopped using this implant as I felt there was an uncontrollable issue with metal-on-metal ions and stuck with my Corail pinnacle, implant templating (2D) every patient. Four years ago, Symbios came on the scene with the implant that involves the usage of a pre-op 3D CT scan for each patient."
Q5: What procedure do you use?
"I believe that the surgery that I am able to perform is safer for my patients because I know their 3D anatomy before I start."
Q6: If you needed a hip replacement now which prosthesis and procedure would you opt for and why?
"A customised hip implant is exactly what I would have if I needed a hip replacement."
Q7: What over-riding piece of advice would you give to a patient about their need for hip replacement?
I would be more than happy to see anyone who is apprehensive about their need for hip replacement, to explain the differences between what I do and what other options are available.
See also answers the following hip replacement experts:
The abbreviation for computed tomography, a scan that generates a series of cross-sectional x-ray images
Full medical glossary