The Hip Replacement Menu
If you need to have a hip replaced the chances are that you will have no view on which type of hip replacement, and what type of operation you should have. At the end of the day, you will probably end up getting what your surgeon recommends. However, every surgeon has their own different and sometimes unique approach. There are hundreds of different types of hip prosthesis, and many different surgical approaches - from computer navigation - to the tailor-made hip.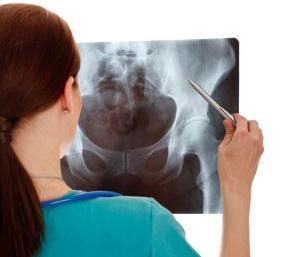 So which hip replacement is best for you?
The best starting point for any patient, friend or relative is to ask the consultants. One of the best questions that anyone can ask a doctor is; "if you needed this operation, what option would you go for?".
We have therefore asked ten of the most senior hip replacement surgeons this and other pertinent questions, and the responses are really very interesting. The articles published here by ten consultants discusses their own personal approach to hip replacement surgery including the components and techniques that they use, their key piece of advice for patients and the type of implant and surgery that they would choose for themselves.
This provides patients with unique access to the experts in hip replacement surgery and insight into the knowledge that they would like to share with you.
Mr Ed Davis, Consultant Orthopaedic Surgeon, explains how computer navigation assists his surgery. Read more…
Mr Paul Jairaj, Consultant Orthopaedic Surgeon, discusses why he is one of a small number of surgeons in the UK using customised hip implants. Read more…
Mr Stephen Jones, Consultant Orthopaedic Surgeon, explains how he uses outcome information on implant safety and durability from the National Joint Registry. Read more…
Mr Winston Kim, Consultant Orthopaedic Surgeon, discusses why a good outcome depends on understanding surgical and technical nuances. Read more…
Mr Jeremy Latham, Consultant Orthopaedic Surgeon, outlines why choice of hip prosthesis should depend on the patient's age, gender and expectations. Read more…
Mr Warwick Radford, Consultant Orthopaedic Surgeon, states that positioning and orientating components correctly is key to successful surgery. Read more…
Mr Mark Rickman, Consultant Orthopaedic Surgeon, explains why he would choose hip resurfacing for himself. Read more…
Miss Samantha Tross, Consultant Orthopaedic Surgeon, discusses the benefits of minimally invasive surgery. Read more…
Mr Howard Ware, Consultant Orthopaedic Surgeon, assesses how to minimise risk and complications. Read more…
Mr Charles Willis-Owen, Consultant Orthopaedic Surgeon, discusses the individual approach and getting his patients back to cycling over the Alps. Read more…