The latest laser system for treating Vaginal Atrophy, vulvo-vaginal health and post partum disorders acts by reshaping and regenerating vaginal tissue that may have started to degenerate.
The muscula passage, forming part of the femal reproductive system, between the cervix and the external genitalia.
Full medical glossary
What is vaginal
atrophy

?

Vaginal atrophy, also known as vulvo-vaginal atrophy (VVA) or atrophic vaginitis, is a condition that causes thinning and drying of the vaginal walls due to your body producing less oestrogen. Vaginal atrophy occurs mainly after the menopause, but can also happen at other times:
During the years leading up to the menopause

After surgical removal of both ovaries

After radiotherapy of the pelvis

After chemotherapy

As a result of hormonal treatment for breast cancer.
Vaginal atrophy symptoms and
diagnosis
Vaginal atrophy presents with a variety of vaginal and urinary symptoms:
Vulval or vaginal burning or itching

Vaginal discharge

Burning sensation during urination

Urgency with urination

Recurrent water infections

Urinary incontinence

Light bleeding after intercourse

Discomfort or pain during intercourse.
The diagnosis of vaginal atrophy will be made by your GP or a specialist Gynaecologist. It involves a vaginal examination during which your doctor will palpate and visually examine your pelvic organs. Your doctor can also check for signs of pelvic organ prolapse.

Although most women will experience similar symptoms during their lives, very few will seek treatment. Many women learn to live with the symptoms, even when they are distressing, because they may be embarrassed to discuss them with their doctor.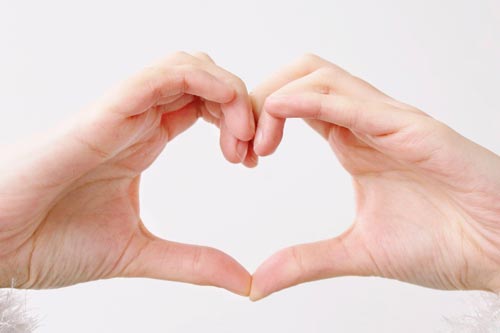 You should see a specialist if you experience vaginal symptoms, such as:
Unusual bleeding
Discharge
Burning
Soreness.
You should also make an appointment to see an expert if your symptoms have not resolved by using a vaginal moisturiser or water-based lubricant.
The muscula passage, forming part of the femal reproductive system, between the cervix and the external genitalia.
Full medical glossary
Treatment for vaginal
atrophy
Moisturisers and
oestrogen

treatment for vaginal atrophy

Try a vaginal moisturiser to restore moisture in the vaginal area. The effects of a moisturiser generally last a little longer than those of a lubricant. You may also wish to use a water-based lubricant to reduce the discomfort during intercourse. However, these measures only provide temporary relief and do not treat the underlying condition.

Oestrogen treatment has traditionally been considered as the gold standard therapy for vaginal atrophy:
Topical (vaginal) oestrogen is directly applied to the

vagina

and has the advantage of being effective at lower doses. In addition, it limits your overall exposure to oestrogen because a smaller amount reaches your bloodstream. It is more effective than oral hormonal regimens.
Oral oestrogen carries more risks compared to the topical treatment without being superior in controlling your symptoms. Your doctor must explain the risks and the benefits of oral oestrogen. Many women are understandably reluctant to consider oestrogen treatment due to

HRT

(

hormone

replacement therapy) links to breast

cancer

.
MonaLisa Touch: a 'game changing' laser treatment
Many women are not eligible for hormonal treatment for their vulvo-vaginal atrophy, or they are not willing to take the risks of the treatment. Also, quite often the symptoms are resistant to all the above treatment options.
A game changing laser treatment for vulvo-vaginal atrophy has now been introduced with outstanding results. The MonaLisa Touch® laser therapy acts by reshaping and regenerating the atrophic vaginal tissue. It restores the healthy functionality of the vagina without the side effects of oestrogen.
It has also been shown to be helpful for many other disorders, such as:
Mild urinary

incontinence

Vaginal

laxity

Postnatal disorders due to childbirth injury.
The procedure is painless, minimally invasive and without any risks to surrounding tissues. It takes only few minutes and is very well tolerated by most women.
For vaginal atrophy three treatments are recommended 4 to 6 weeks apart and then yearly. One study has shown improvements of 90% in vaginal laxity, 85% in vaginal itching, 84% in vaginal burning, 76% in dryness and 72% in pain during sex, after 3 sessions of MonaLisa Touch®.
The frequency of the procedures should be tailored to your needs, and will be assessed according to the cause and the severity of your symptoms.
MonaLisa Touch® laser therapy for vaginal atrophy has been shown to be effective. It is well supported by international publications from prestigious health institutes. There is also growing evidence to support the implementation of this laser therapy for conditions such as lichen sclerosus, vaginal or vulval inflammation and urinary disorders.
The procedure must be performed by specialists with advanced expertise in the treatment of vulval and vaginal disorders in order to make the correct diagnosis and personalise the treatment to your needs.