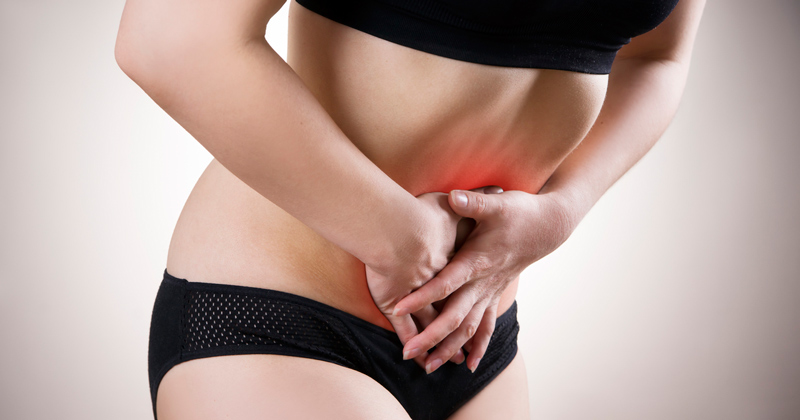 Office gynaecology or ambulatory gynaecology refers to awake gynaecological procedures in the office or clinic room setting. The procedures are performed in treatment rooms rather that surgical theatres with oral pain relief and sometimes local anaesthetic. Patients are fully awake and able to talk to their doctor and observe the procedure if they wish.
Some procedures that can be performed as ambulatory procedures are:-
Removal of all 

polyps

arising from the lining of the

womb

 (small 

tissue

 growths which are commonly 

benign

) and 

fibroids

distorting the cavity of the womb. Traditionally these procedures were performed in the operating theatre under general anaesthesia by hysteroscopic 

resection

.
Endometrial ablation (a treatment for heavy periods which removes the lining of the womb).
What is a
hysteroscopy

and hysteroscopic

resection

?

A hysteroscopy is a procedure where the lining of the womb (uterus) can be assessed by direct visualisation with a telescope (hysteroscope) and a small camera. If fibroids and polyps are identified then these can be removed either during this assessment or at a later date using a special telescope which allows a piece of equipment to be passed through it which treats the fibroids and polyps (the MyoSure system) without any cuts or scars.
Avoidance of general anaesthesia
Avoidance of perioperative 

anaesthetic

 complications
Reduction in thrombotic risk
Short stay in hospital
Reduction of Hospital Acquired Infection
Reduction in surgical complications
The safest way to deal with 
fibroids

?

As well as being highly cost effective, office gynaecology is a safer option, and reduces the need for a hospital stay. Patients are awake which reduces the risks of general anaesthesia and reduces the risk of complications such as accidental perforation of the womb.

Treatment delivery can be faster – as there is no need to arrange pre operative assessment, operating theatre time and if the patient wishes it may be possible to assess and treat on the same day. This will reduce the number of attendances, reducing days away from normal activities.

Patients take painkillers an hour or two prior to the procedure. The fact the patient doesn't have to fast, reduces patient discomfort and complications of fainting, nausea or vomiting.
Simple oral pain relief is administered with effective anti-nausea medication in most cases:
Paracetamol PO 1g 
Diclofenac PO 100mg
Tramadol PO 50-100mg
Ondansetron PO 4mg
Initial assessment of the cavity of the womb by diagnostic hysteroscopy, does not routinely require local anaesthetic or the use of drugs to prepare the cervix, such as Misoprostol.
Mr Francis Gardner has the most experience of hysteroscopic resection with MyoSure in Europe having personally performed more than 1500 procedures. His team presented a study of MyoSure Hysteroscopic resection at the international meeting of the European Society for Gynaecological Endoscopy in Brussels in 2014 and found that there were no complications in the series presented and the procedures were very well tolerated with low pain scores of just 2.4 out of a possible score of 10. Mr Francis Gardner is currently researching the finding that MyoSure Hysteroscopic Resection may lead to earlier detection of endometrial cancer (in polyps).
What is an 
endometrial

 ablation?

An endometrial ablation is an alternative to hysterectomy that works by treating just the womb lining rather than removing the whole womb. There are many different ways of performing this, including using laser energy, microwave energy, hot water and a heated cutting wire. However, the leading ablation is NovaSure Endometrial Ablation which uses a rapid delivery (Maximum 120 seconds) of controlled radio frequency energy with a measured scientific end point to ensure safe and reliable ablation .
The majority of patients have a womb which is suitable for a NovaSure treatment.
Polyps and submucous 

fibroids

 maybe treated with MyoSure prior to NovaSure either as a separate or potentially as a combined treatmentif there has been no significant disruption of the muscular wall of the womb.
It is only suitable for women who have no further desire for future 

pregnancy

.
Women must have effective 

contraception

 in place or an effective plan in place for the future.
NovaSure offers:
Very rapid treatment. It takes an average of 90 seconds to perform the ablation.
No requirement for pre-treatment or scheduling with the 

menstrual cycle

.
Safe procedure when combined with hysteroscopic assessment and the cavity integrity assessment check.
Post procedure pain is minimised because the inflammatory products of the ablation are evacuated during the procedure.
Cervix is only dilated to 6-7 mm.
NovaSure ablation is performed.
Patients recover for up to 2 hours most leave within 30 minutes.
Simple painkillers may be taken at home.
What do patients think of NovaSure ablation?
Mr Francis Gardner has adapted and developed a technique of pain relief for the NovaSure endometrial ablation which is based on the published work of Mr Henrik Skensved (Copenhagen). Mr Gardner's team presented their data at the World Congress of Royal College of Obstetricians and Gynaecologist in 2016. Their study demonstrated the current technique provided the most consistent and best pain relief published to date any where in the world. The average pain score was just 1.1 on a visual analogue scale of 0 to 10 where 10 is the worst possible pain and 0 was nothing.
The overall patient satisfaction with the procedure and recommendation to a friend were very high. Mr Gardner has never had a serious adverse outcomes with this technique.
Approx 70% amenorrhea with NovaSure (3 months)
There is 95% reduction in menstrual dysfunction with NovaSure
No endometrial cancers have been missed
Should you consider office gynaecology?
If you suffer from heavy periods and you're looking for a treatment that is effective, with less downtime and minimal risk, office gynaecology is definitely worth talking to your doctor about. It's important you consult a gynaecologist with experience in office gynaecology, who can assess if you are a suitable candidate. Once this is established, the procedure can be booked. You can walk into the clinic and walk out again in the same day.