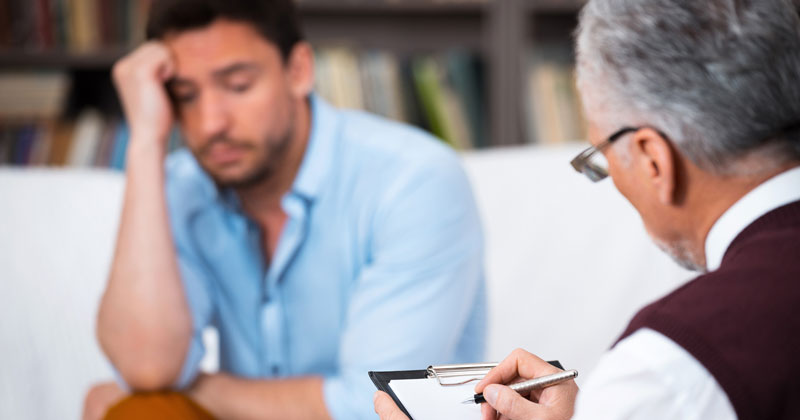 Have you ever wondered whether you could have a problem with sex addiction? If you find yourself nodding in recognition at the following questions, you should consider getting help from a doctor who specialises in sex addiction treatment.
Is it hard to control your sexual behaviour?

Are recreational and illegal drugs part of your sex life?

Have you attended chemsex parties?

Do you use pornography excessively?

Do thoughts of sex stay with you all the time?

Is it impossible to push thoughts of sex away?

Have you experienced problems as a direct result of your sexual behaviour?

Is your pattern of sexual behaviour very specific to you?

Is too much time wasted pursuing sexual gratification?

Has your obsession with sexual pleasure become impossible to control?

Have you hurt yourself physically in the pursuit of sexual pleasure?

Has your sex life put you in danger?

Does your sexual behaviour let down people close to you?

Have you damaged your professional status through inappropriate behaviour?

Have you risked contracting STIs?

Does your sex life entail you breaking the the law?
If you find yourself answering yes to one or more of these questions, you may have an issue with sex addiction.
According to Dr Dmitri Popelyuk, Consultant Psychiatrist at The Maudsley Hospital, London clinicians must take care when evaluating patients for sex addiction.
Dr Popelyuk, who treats a range of psychiatric conditions and is an expert in psychosexual medicine, says: "Any clinician who is considering whether a patient is affected by sex addiction needs to take certain factors into consideration." 
"Unusual sexual practices may not necessarily mean sex addiction. The patient may have a different sexual morality."
"However, when a patient finds their sex life begins to negatively impact happiness, relationships and overall functioning, sex addiction may be considered as a possibility."
Sex Addiction can be treated
A range of strategies can be used to treat sex addiction and other associated addictions.
Dr Popelyuk treats a range of conditions at his clinic on Harley Street. These include depression, stress, low self-esteem, anxiety and obsessive-compulsive disorder (OCD) as well as sex addiction.
Feelings of sadness, hopelessness and a loss of interest in life, combined with a sense of reduced emotional well-being
Full medical glossary