Princess Grace Hospital, one of the best-equipped multi-disciplinary private hospitals in London, has become the first hospital in the UK to offer NanoKnife, a new treatment for inoperable malignant tumours. Until now, inoperable tumours have been treated using radiofrequency ablation therapy to heat up the cancer cells. This heat treatment contains a number of risks and is unsuitable for patients with tumours near blood vessels, but the new NanoKnife hopes to revolutionise the treatment of these types of tumours.
NanoKnife works by sending a 3000 volt electric current to kill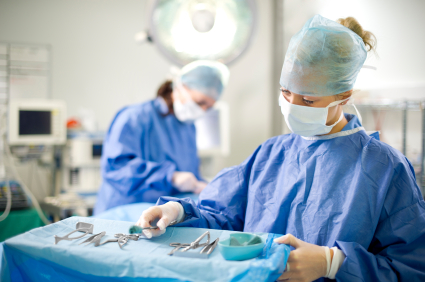 the cancer cells without the need for surgery. The procedure is performed under general anaesthetic but requires no incisions. Professor Edward Leen, Interventional Radiologist at the Princess Grace, explains that they insert two small disposable needles into the skin and track its way to the tumour using ultrasound or CT scans; a strong electric current is then passed through the tumour for two minutes.
The technique will not affect healthy tissue as it is so targeted, meaning that previously untreatable cancers such as those in organ linings or near blood vessels, will be perforated allowing chemotherapy to work more effectively while keeping the healthy tissue intact. If you are interested in having this procedure, please contact us and we will put you in touch with a specialist.
The NanoKnife can be used for tumours in the lungs, kidneys, liver, breast, prostate or pancreas.