Measuring the effectiveness of different treatments for alcoholism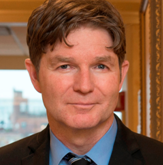 The latest Cochrane review investigating the effectiveness of different treatments for alcohol abuse, headed by Professor John Kelly of Harvard University shows that the Twelve‐Step Facilitation (AA/TSF) treatment program as suggested by Alcoholics Anonymous is actually superior to other more 'mainstream' treatments in terms of maintained abstinence from alcohol and other outcome markers.
Furthermore, AA/TSF is also at least as effective as other well‐established treatments for other alcohol‐related outcomes such as the following:
drinking consequences,
drinking intensity, and
addiction severity.
These outcomes were collated and reported following the implementation of a range of well constructed "rigorous" clinical trials. The results also showed that the more intensive the TSF interventions, such as those actively prescribing AA participation and monitoring of AA attendance, often worked better at improving drinking‐related outcomes than the 'treatment as usual (TAU) TSF' intervention.
The Cochrane report concludes that, "This suggests that although many treatment professionals may believe that they "already do 12‐step" (i.e. implement TSF strategies) because they hand out 12‐step literature or mention 12‐step groups to patients, this alone may not be sufficient to achieve a superior benefit".
Intensive AA/TSF works best
So, the types of TSF strategies used matter, and the more intensive strategies enhance participation rates and outcomes compared to the more routine 12‐step‐oriented TAU. Some of these strategies could be clinical linkage to existing members (e.g. Manning 2012; Timko 2006), or active prescription of attendance versus leaving it to people to decide for themselves whether they want to attend AA (e.g. Walitzer 2009).
Why does AA outperform other forms of treatment?
The report also goes onto explain that the reason why AA/TSF outperforms other well‐established treatments is because it, "successfully links people to a free, ubiquitous, long‐term recovery, peer support organization (i.e. AA) that, in turn, mobilises other therapeutic mechanisms". Other therapeutic mechanisms may include the following:
relapse

prevention coping skills,
abstinence self‐efficacy,
recovery motivation, and
reducing craving and impulsivity ‐ and
facilitates recovery‐supportive changes in people's social networks (Kelly 2009b; Kelly 2017a).
See also - Scientifically-informed Recovery from Addiction by Professor John Kelly.
The evidence is now in
In an article for the New York Times Alcoholics Anonymous vs. Other Approaches: The Evidence Is Now In, Austin Frakt director of the Partnered Evidence-Based Policy Resource Center at the V.A. Boston Healthcare System; associate professor with Boston University's School of Public Health, and Aaron E. Carroll professor of pediatrics at Indiana University School of Medicine remind us all of the importance of the context, in summary:
In the United States, alcohol is: 
They say, "Reducing the human and financial burdens of alcohol is an often overlooked public health priority, and the new evidence suggests that on balance one of the oldest solutions — Alcoholics Anonymous has been around almost 85 years — is still the better one".