The following article provides the twelve top secrets for providing excellence in knee replacement surgery. According to the outcome data reported by the National Joint Registry (NJR), Mr Sam Rajaratnam is one of the top performing knee surgeons in the UK. Total Health asks him to describe the secrets to his success.
Top twelve secrets for providing excellence in knee replacement surgery:
Patients have knee replacement surgery to alleviate pain, instability, and loss of function in their knee.
A good outcome is where the patient's quality of life is significantly improved after their joint replacement. They should be able to move about in a pain free manner, be able to undertake activities that they were previously unable to do, and eventually be able to move on with their normal daily lives without worrying about pain or weakness in their knee.
Check your surgeons revision statistics
From a surgical perspective, a good outcome is scientifically quantifiable. The UK National Joint Registry collects data on every joint replacement that is done both in the National Health Service (NHS) and the private healthcare sector. This data can be individualised to the surgeon and the hospital.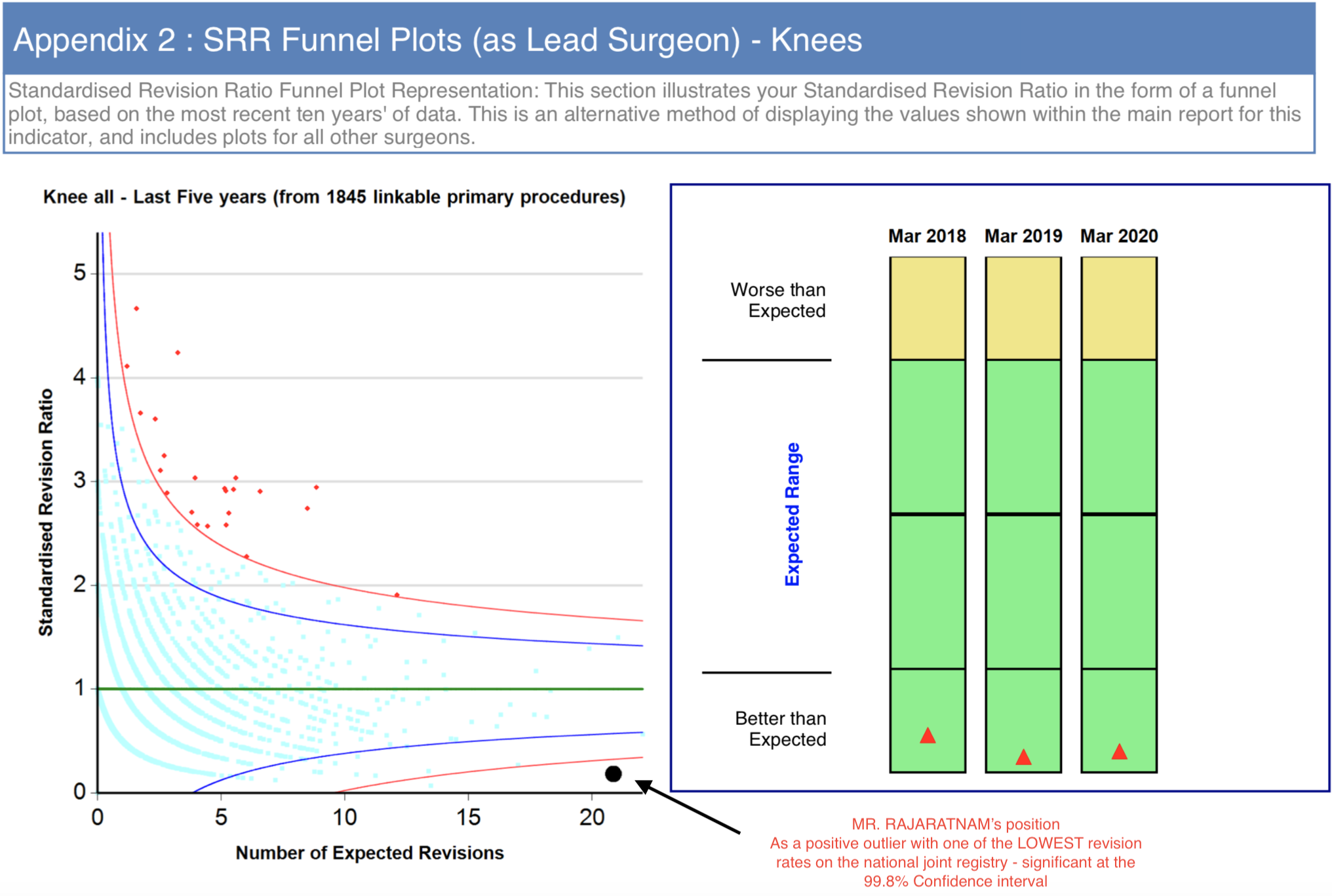 If a knee replacement has to be re-done, this is called revision surgery. Revision surgery may be needed if something goes wrong with an implanted knee replacement, such as a post-surgical infection, loosening or failure of the implant, or if there is stiffness, pain or instability in the knee. When an implant is removed and the operation re-done, this revision surgery will be logged on the National Joint Registry and recorded, even if it has to be redone in a different hospital to the one where the patient had his primary knee replacement. Each surgeon involved in joint replacement surgery in the UK is given a summary report on all of their patients included in the National Joint Registry, so a patient should feel free to ask about an individual surgeon's revision statistics and experience over a ten year period.
In addition to these National Joint Registry reports, surgeons and hospitals are now getting better at collecting Patient Reported Outcome Measures (PROMS). These are often scores and questionnaires that the patient fills in both pre-operatively and then at certain intervals following surgery (ie the SF36, the forgotten knee score, the Oxford knee score). These give information and data on how patients' activity and quality of life may improve after intervention such as a knee replacement. 
If your knee replacement is being done by a surgeon who works in a joint replacement unit that believes in "rapid recovery" or "enhanced recovery", you could expect to get up and be walking three to four hours after your surgery. In my hospitals, we use advanced anaesthetic techniques which allow the patient's muscles to function normally within about three hours of the operation so that patients can stand up and walk using crutches in a relatively pain free manner. Generally patients are able to go up and down stairs the day after surgery and most patients stay in hospital for two or three days, (although a same day discharge is also theoretically possible).
In my professional view, although rapid recovery is exceedingly important and something that I am known for professionally, a full "permanent recovery" is even more important to achieve in every patient. We therefore have developed careful postoperative physiotherapy regimes, which involve getting patients walking soon after surgery, driving within two to four weeks of their joint replacement and getting back to work as soon as possible.
There is increasing transparency in healthcare outcomes within medical practice in the UK. You could visit the NJR surgeon profile section and search for your surgeon or intended hospital to see how many joint replacements that surgeon / hospital performed in the preceding year. The greater the experience of the surgeon and replacement volumes of the hospital, the more likely it will be that you will receive streamlined care with predictable outcomes following surgery.
You should also ask the surgeon for their national Joint Registry revision rate which is often depicted in a graph (see image below). Make sure that their all-purpose revision rate is within the normal range.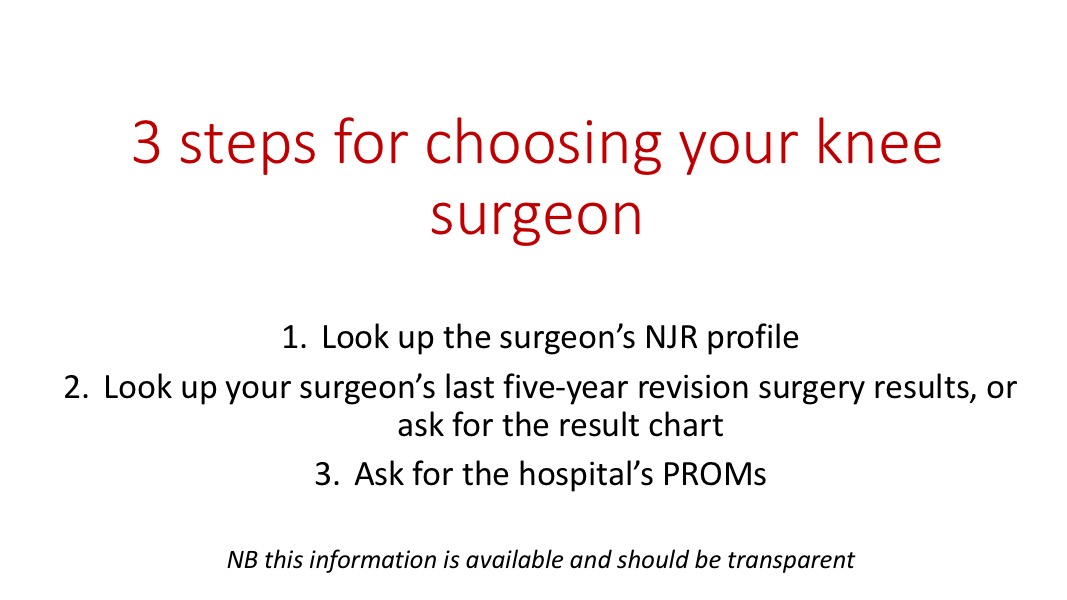 Finally, a number of hospitals collect patient reported outcome measure data and you could ask your surgeon how their patients' rated the experience and service (ie friends and family test, net promoter score etc).
The National Joint Registry is the largest joint registry in the world. It has accumulated about 2.5 million data sets since 2003 on joint replacement surgery in the UK. Having an idea of your surgeon's experience, the volume of their practice each year, and their overall revision rate, will be very reassuring to you when you are choosing the correct person to perform your joint replacement. As a general rule, somebody who super specialises in one part of the body and performs a larger volume of procedures each year tends to also have a settled team-based approach, and is likely to have predictable and reproducible outcomes.
I am passionate about getting a predictable and good result after knee replacement surgery, and subscribe wholeheartedly to the concept of improving surgical outcomes by "cumulative marginal gains".  This is where the addition of a number of small improvements cumulatively makes a big difference to the outcome of a surgical procedure. Specialising in just one part of the body helps tremendously, and having a settled multidisciplinary team working with you makes a big difference too. Ultimately, it is important to have an expert surgeon who has a sub speciality interest in knee replacement surgery, a dedicated and regular anaesthetist who has an interest in multimodal analgesia, expert nurse consultants and physiotherapists and excellent ward care in place during your joint replacement surgery. 
I solely specialise in knee surgery and am known internationally for my work on knee replacement surgery in particular. The multidisciplinary team that I assemble to provide this care is key to achieving good outcomes and the drive to achieve these excellent outcomes starts in the outpatient setting. Pre-habilitative exercises prior to surgery are very important, enabling a joint to be improved in its range of motion prior to surgical intervention.  
During surgery the latest techniques and implants are used to give the feeling of a natural knee and in reality, knee replacement design has advanced tremendously over the last forty years. We use three or four different anaesthetic techniques to keep the patient pain free and get them walking soon after surgery, and have developed local anaesthetic infiltrative techniques that are unique to our practice. This has been refined over thousands of knee replacement episodes, so that we can optimise the patient's pain relief peri-operatively. It is important to keep the patient pain free and to reduce the degree of swelling in the knee. 
Cryotherapy helps recovery
We use cryotherapy, which helps recovery, and then have short, medium and long acting pain relief medication to enable the patient to manage their discomfort in the post operative period. Most patients will go up and down stairs on day two and many will be driving between week two and week four following knee replacement surgery. Post discharge rehabilitation physiotherapy is exceedingly important, and we carefully match each patient with the appropriate therapist to achieve optimal results. We sometimes also recommend residential Joint Replacement Rehabilitation units, and work closely with them to cushion the patients post operative journey. 
Implant manufacture has improved tremendously over the last couple of decades. 
Implant-bone-interface
The design of implants has moved from being "hinge like designs in the 70's and 80's", then to being "curved on flat" designs, and more recently to being surface replacements that mimic the natural shape of the knee. This means that the forces going through the implant-bone-interface has been reduced tremendously leading to these surface replacements now lasting two or three decades following implantation.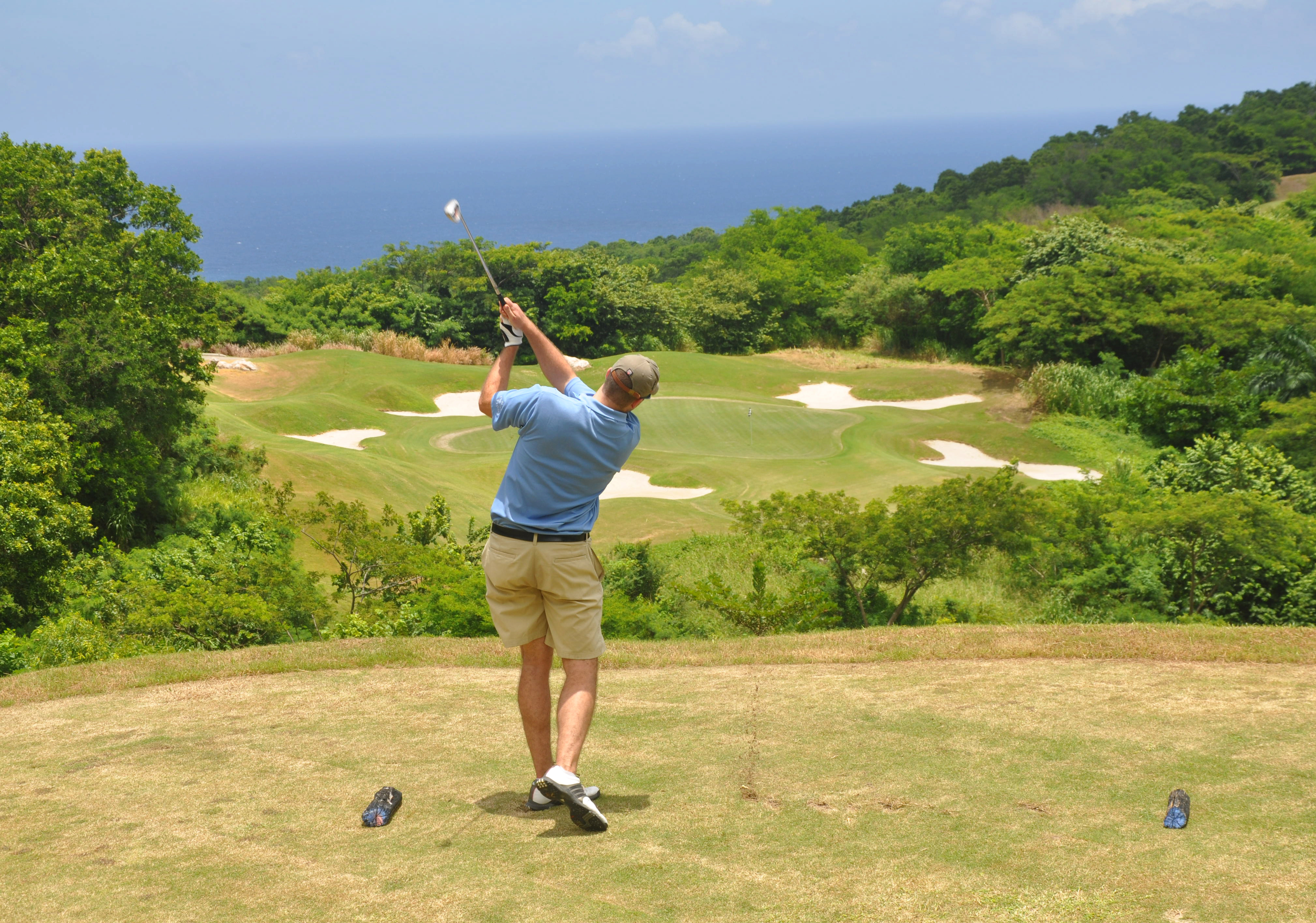 Tremendous improvements have also been made in the quality of the manufacturing process.  In my opinion, one of the biggest improvements was when the polyethylene lining (which mimics natural cartilage), started being manufactured in a vacuum, therefore substantially improving its material properties and its resistance to wear.  
Since that time, around 20 years ago, implants started lasting substantially longer, as the wear characteristics of the bearing improved tremendously.
Custom fitting and precision science
Newer designs make custom fitting the knee to a patient's normal anatomy easier and also deal with issues leading to instability within the knee, and are thus now extremely successful.
The metal implants have also improved tremendously. There is often a combination of metals, cobalt, chromium, nickel, iron, molybdenum that goes into forming metal alloys that then subsequently make up our implants. The movement occurs between metal and highly cross linked polyethylene bearings. It is a precision science and we tend to use the most tried and tested global manufacturing companies to procure appropriate implants for each patient.  
One removes a small amount of the exposed bone and cartilage and then tries to custom fit a surface that mimics the natural surface of the knee. The designs of knee replacements have now changed and adapted to accommodate a custom fit and a more natural feel, thereby allowing for better and a more natural function of the knee joint. Knee replacements can either be fixed into place (using bone cement – this is the most popular method of fixation), or can be jammed into place with the expectation that bone will grow into the back of the implant to stabilise it.
There are a number of manufacturers of knee replacement implants around the world. The choices are dominated by four giant companies that manufacture approximately 90% of all implants.
Made in vacuum and inert gas
Tremendous advances have been made in ensuring that the implants do not wear and fail prematurely.  The great advance in knee replacement surgery was made when the polyethylene bearing was manufactured in vacuum and inert gas, thus enabling its wear characteristics to improve tremendously.   This has now led to implants lasting twenty to thirty years as opposed to the previous era where often implants used to fail between ten and twenty years. Ultimately the surgeon's goal is to fit the patient with a "surface replacement" so that the patient feels that they have a natural normal knee and can return to most of the activities they enjoyed doing before they started suffering from osteoarthritis, pain and deformity.
I consider the knee replacement operation mainly a soft tissue operation with some implants involved.   Techniques have now developed to reduce the size of the incision around the knee replacement, to respect and preserve all of the normal soft tissue envelope, and to shape an implant to the new surface causing minimal damage to the surrounding tissue. This includes techniques to reduce the bleeding around the operation, and avoiding damage to attachments of tendons, muscles and ligaments around the margins of the joint.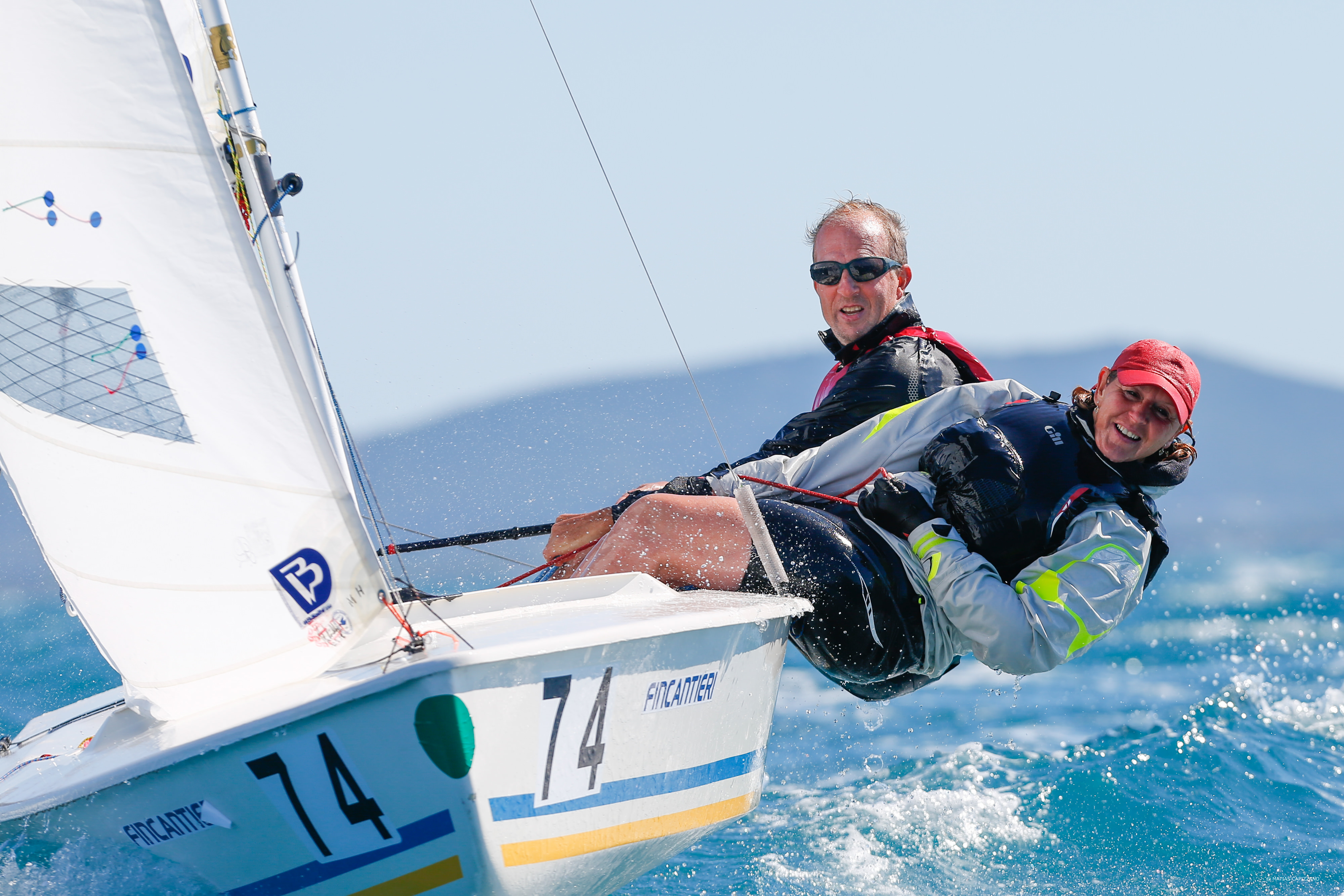 Further damage to the soft tissues can be reduced by minimising the time the leg is under a tourniquet or indeed performing tourniquet-less joint replacement surgery. Very careful attention is given to reducing post operative bleeding by identifying any possible small vessels that may contribute to this and cauterising them. We regularly use drugs such as Adrenaline and Tranexamic Acid along with local anaesthetics to not only render the post-operative knee pain free, but also to reduce the bleeding around the joint, which is very important.  One of the most important aspects of joint replacement surgery is the careful closure of the incision and wound. A meticulous watertight closure is essential to prevent infection and I strongly believe that leaky wounds lead to a greater chance of infection within an implant. It is for this reason that I do not believe in leaving the soft tissue closure of a knee replacement wound to the surgical assistant or the junior surgeon as this should be performed meticulously by the most senior surgeon available.
Alignment methodology has changed tremendously over the last few decades. Previously, implants were aligned according to theoretical assumptions of what shape the standard human leg should conform to.  This was called "mechanical alignment". There has now been a movement towards kinematic alignment of implants trying to mimic the more natural, normal shape of each individual's leg.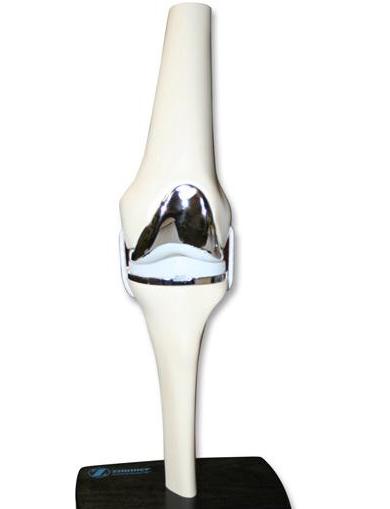 Movement towards kinematic alignment
This has been driven by the understanding that the soft tissue envelope around a knee has evolved to accommodate a particular shape of native knee and a knee replacement should try to re-create this natural feeling in each patient. At the same time as this movement towards kinematic alignment has occurred, huge advances have been made in using CT and MRI based technology to make 3D printed moulds to help with alignment in patients. Computer navigation and robotic surgery aids this process too.
I would recommend that patients discuss the alignment method and design philosophy of the chosen joint replacement with their surgeon prior to your operation.  
Data collection is increasingly seen as an essential component of joint replacement surgery. It helps patients, surgeons, rehabilitation specialists, hospitals, and commissioners work out how successful the operation has been, and to constantly strive to improve. The quality of data collected varies tremendously from soft feedback on online forums to comprehensive outcome scores being filled in by the patient at regular intervals (ie the Oxford knee score, the SF36, the forgotten knee score etc). 
Companies are also moving into the realms of collecting activity and range of motion data using monitoring sensors that can be attached to the leg to collect activity data in real time. Function data can now also be collected (ie the speed of walking or running, or indeed the measurement of how forcefully a ball can be kicked, or using rapidly advancing video analysis tools).  
The National Registries have been exceedingly useful in collecting data on implant revision rates as a measure of failure, and data bases exist on collecting adverse events such as thromboembolic disease (ie Deep Vein Thrombosis or Pulmonary Embolus) post surgery.
This whole drive of data collection is likely to aid the quest to improve outcomes in surgery and make procedures safer but of course data security and privacy need to be carefully respected.
With the before mentioned improvements in manufacturing, alignment and implantation, knee replacements are lasting a long time, often two or three decades. This can be attributed to improvements in implant manufacturing, improvement in implant alignment and evolving surgical technique. Most knee replacement implants should last twenty to thirty years if used carefully, but of course there are many variables that can influence implant longevity that need to be taken into account.  
Complex survival analysis curves
Each manufacturing company will have complex survival analysis curves for their implants. This increase in longevity has also led to younger patients receiving implants and these younger patients will have higher functional demands. In my opinion, a sensible balance of activity needs to be struck where the post operative patient with a joint replacement should be able to enjoy the vast majority of their normal day to day activity and sporting interests, but respecting the wear characteristics of an artificial surface if put through heavy load and stress. Most of my patients will return to cycling, rambling, tennis, skiing and golf very happily.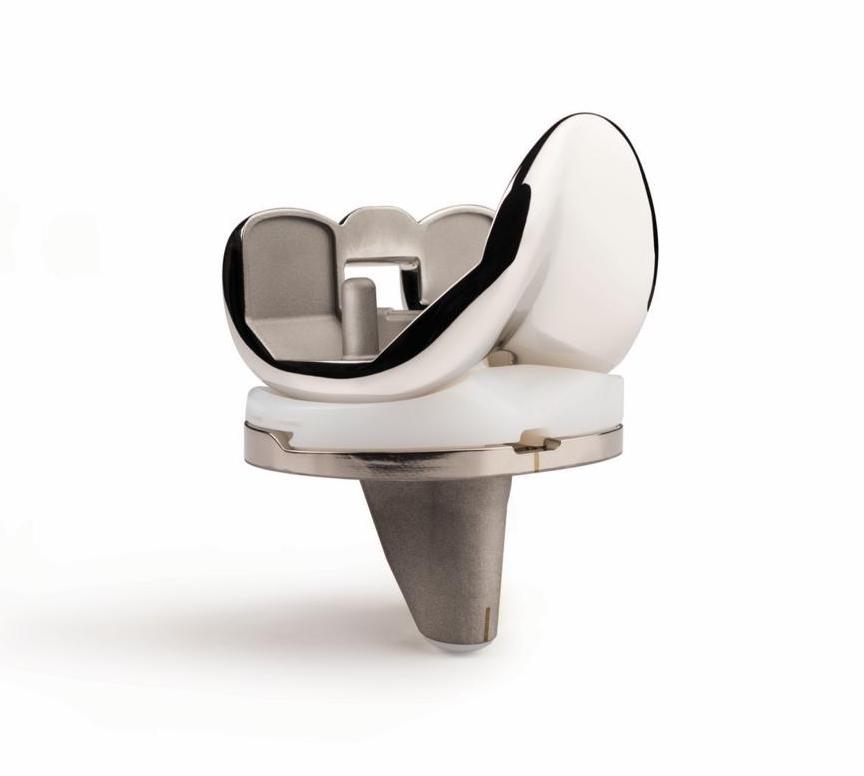 Both partial and full surface replacements are very successful operations.  A partial knee replacement is a slightly smaller operation, allowing a patient to recover a little bit faster in the short term, but does pose the possibility of the remainder of the damaged knee failing, and necessitating further revision surgery and additional procedures subsequent to the first procedure.  A full surface replacement is slightly more invasive, but does address the remainder of the joint at the first sitting. To get the balance right between the two, a careful analysis of the joint needs to be undertaken pre-operatively by your surgeon.
Deciding on best choice of type of knee replacement joint
Cartilage map the whole knee
I not only tend to examine the knee very carefully but also frequently use MRI scans to cartilage map the whole surface of the knee prior to making a decision on implant choice. If the wear and disease process is wholly unicompartmental, a partial knee replacement done carefully may be very successful, whereas if the cartilage damage is in more than one area of the knee, or indeed the problem affecting the patient is one that will subsequently affect the remainder of the joint, (ie rheumatoid arthritis, psoriatic arthritis), then a full surface replacement may be a wiser choice.
Ultimately "getting it right the first time" is the best chance to achieve a happy patient and satisfactory results, and careful pre-operative decision making is essential. 
Most of my patients will return to sailing, cycling, rambling, tennis, skiing and golf very happily
Cover feature pic credit - Carol and Andy Gibson taking on the youngsters in the Snipe World Championships