By Miss Adeola Olaitan, Consultant Gynaecologist at University College Hospital London
The decision of some schools in England to opt out of offering eligible girls the vaccination against the high risk human papilloma viruses (HPV) is ill-advised and based on a false premise. The reasons cited for withholding the vaccination include "pupils follow strict Christian principles, marry within their own community and do not practice sex outside marriage" and "the school does not want parents/students to feel pressured by peers or the school setting".
Immunisation against high risk HPV significantly reduces the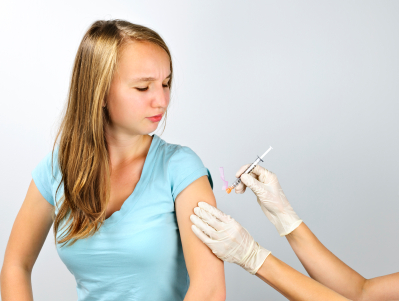 risk of developing cervical cancer and its pre-malignant precursors. Infection with HPV is extremely common and it is estimated that up to 80% of women will be infected at some time. While exposure to HPV is less likely in a strictly monogamous relationship, there can be no harm in protecting girls against possible infection. Preventing them from receiving the vaccination is akin to advising these young women not to attend for cervical screening when they become eligible.
It is imperative that the people making such poor decisions are educated about the value of cervical cancer prevention and the consequences of non-compliance.
For further information on the HPV vaccine read "Vaccination against the Human Papilloma Virus" by Miss Adeola Olaitan.