Technology is creating a better healthcare journey
Accessing NHS healthcare as a patient can sometimes be a confusing and frustrating experience. You may have to spend a lot of time waiting on the phone to get an appointment with a GP or sitting in waiting rooms and hospital departments waiting to be seen by a doctor. You may have to take days off work or cancel plans in order to attend an appointment. You may not know the best place to go to receive care and end up in the wrong place just to be advised to go somewhere else. These are just some of the challenges that can arise, resulting in you losing time and costing money for yourself and the health service. 
This process needs to change. We need to make healthcare more efficient so that patients and clinicians are able to use their time in the best way possible, ensuring people are seen quickly and clinicians are better able to help those that need them. This change is starting to take place and technology is at the forefront. 
Accelerated cyber-medicine
Perhaps a more positive outcome of the pandemic, as explained by GP Dr Amarjit Raindi describing the recent moves towards patient uptake of medical technology and mHealth, has been that, "The pandemic has accelerated the cyber-medicine route".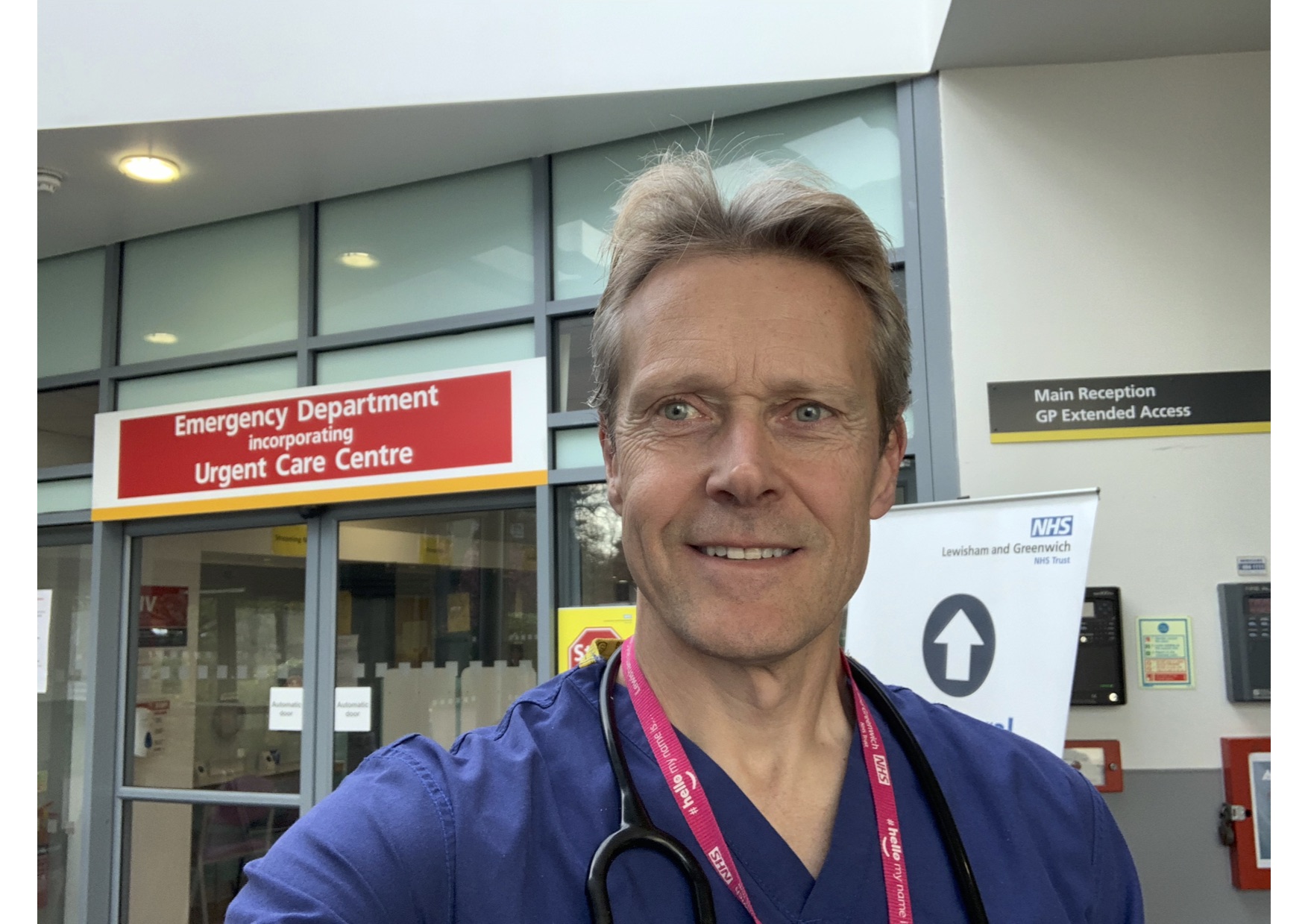 With regard to the patient's route of access, Dr Mark Harmon (pictured) of eConsult says, "one of the most challenging aspects of creating an online medical system has been in getting historically different platforms such as those for outpatient, GP practice management systems and A&E to connect, or 'interoperate' with each other". However, increasing numbers of the various IT platforms used in these facilities (including SystmOne, Vision, Cerner and Lorenzo), are now communicating successfully
Remote appointment option
From the NHS App through to video consultations, patients now have access to a range of tools to make receiving care simpler, quicker and safer. Access to these platforms has also been accelerated by the COVID-19 pandemic as healthcare providers looked to ensure they could provide care while keeping patients and staff safe. What was not so long ago a gentle integration process is quickly becoming the norm. 
Patients have so far embraced this rapid change, with research finding 61 per cent of people would either prefer to keep seeing their doctor remotely or would like to have the choice of remote appointments over a face-to-face consultation. 
Largest online consultation and triage provider
With so many changes taking place, some may wonder what companies are behind these solutions, how they work and what the future holds for the way we interact with healthcare. One of the leading providers of digital healthcare solutions is eConsult Health. Created by NHS GPs (including co-founder Dr Murray Ellender - pictured), that wanted to be able to ensure their patients were seen by the right people at the right time, eConsult Health has grown to become the largest online consultation and triage provider to the NHS in the UK.
Helping care for patients
The company's primary care solution, eConsult, is an online consultation platform that allows patients to submit their symptoms or make a request to their GP online by completing a quick form, wherever they are and at any time. Practices then receive the patient's history as a structured but concise document, which they can review within two to three minutes. Clinicians can use this patient history to decide on the best course of action. In 70-90 per cent of cases, the patient's consultation can be closed remotely without an in-person appointment. Most patients receive a response by the end of the next working day. To avoid practices receiving a request that might require urgent action, eConsult diverts patients who report a serious symptom or a medical emergency to seek more appropriate care through a built-in red flag system. Live in over 3,100 practices eConsult is now the most used digital consultation platform in the NHS. 
Identifying sick patients
eConsult Health has also created a solution to help patients who attend Urgent and Emergency Care Departments, eTriage. This platform is designed to identify sick patients 
upon arrival through the front door, streamlining patient flow by reducing waiting times and time to treatment. eTriage does this by allowing patients, upon arrival, to self check-in on a tablet and provide their reason for attending, along with answering a few questions on their symptoms. They are then automatically prioritised (triaged) by clinical need, allowing staff to identify and care for the sickest patients quickly.
The new front door of the healthcare journey
No queues at A&E
With multiple patients able to submit symptoms at one time, this reduces waiting times as there is no need to queue at reception and wait to be seen. One example of this is West Sussex Emergency Department, where, since implementing eTriage, patients are being treated up to an hour quicker.
Driven by clinical expertise, and to guarantee patient safety, each platform is monitored by eConsult Health's award-winning Clinical Governance Board, comprising NHS doctors, nurses and specialists. This Board meets regularly to undertake content reviews and ensure that the platforms always adhere to the latest guidance and the highest safety standards.
Creating a more connected healthcare ecosystem
Going forward, the company's goal is to create a more integrated healthcare journey, linking primary and secondary care systems to ensure patients always receive the right care at the right time. Dr Murray Ellender, NHS GP, Co-founder and CEO of eConsult Health, explains:
"With so many different forms of healthcare available, it can be difficult for patients to know where to go when they have a problem. Should they see their GP, go to A&E or the pharmacy? Our aim is to improve the patient journey through technology to ensure they get the most appropriate care they need first time, wherever they are".
Dr Ellender goes not say: 
"We want to create a system where patients can share their concerns or symptoms and using this information, can be directed to the appropriate provider straight away. We see eConsult Health as being the 'front door' of the healthcare journey. Creating this inter-connected network has the potential to greatly improve how healthcare is provided. It can create faster routes to care for patients, improve outcomes, and save huge amounts of time and money for health services. With eConsult and eTriage, we have started this evolution and further expanding our offerings to other parts of the healthcare ecosystem, helping to create a better, more connected future."