by Dr Edin Lakasing, The Royal Society of Medicine and Chorleywood Health Centre
Britain has been at the forefront of medical research and practice throughout the modern era and British scientists have been responsible for numerous ground-breaking discoveries. In this section authored by Dr Edin Lakasing we look at some of the individuals who pioneered medical advancement and who saved the lives of countless people in the process.
Featured Famous Doctors in the following order:
Percival Pott 1714 - 1788         "Injuries of the head from external violence"
James Parkinson 1755 - 1824   "English born, English bred ... forgotten by the English"
Astley Cooper 1768 - 1841        First repair of an AAA and publicly dissected an Elephant
Thomas Wakely 1795 - 1862    Founded The Lancet and suspected of decapitating corpses
James Paget 1814 - 1899        Pathologically interested in medicine
Marie Stopes 1880 - 1957        Eugenics, compulsory sterilisation and sexual pleasure with younger men
John Snow 1813 - 1858             Sourcing the Soho Pump
Elizabeth Garrett Anderson 1836 - 1917   Fighting a tide of prejudice
Victor Horsley 1857 - 1916   Unprejudiced rude humility
Thomas Lewis 1881- 1945       Brave underground rescuer and heart disease pioneer
Alexander Fleming 1881 - 1955  ... and the story of Penicillin
Zachary Cope 1881 - 1974   Passionately opinionated
McNeill Love 1891 - 1974   Modern Trends in Biliary Surgery
Hamilton Bailey 1894 - 1961  Brilliance combined with turbulence
Archibold McIndoe 1900 - 1960   The Guinea Pig Club
Dame Cicely Saunders 1928 - 2005   Founding palliative care in 120 countries
Sheila Sherlock  1918 2001 First Woman Professor of Medicine and Arsenal Fan
Jean Shanks 1925 - 2002 Revolutionised diagnostic services in the UK
Prudence Tunnadine 1928 - 2006 Psychosexual Medicine
Percivall Pott 1714-1788
Author of "Injuries of the Head from External Violence", and first to link scrotal cancer with chimney soot.
Leading figure in Surgery and Epidemiology
The Bank of England now stands on the site of his old Home
Percivall Pott was an outstanding surgeon, teacher and writer. A native Londoner, he was born in 1714 on Threadneedle Street in the City, where his family home was sited exactly where the Bank of England now stands. His father, a draftsman, died when he was only 3 years old but the family was saved from financial hardship by the Bishop of Rochester, who was related to his mother by her previous marriage. He paid for Pott's private education at Darenth in Kent, and then financed his apprenticeship to Edward Nourse, assistant surgeon at St Bartholomew's Hospital and a pivotal figure in his life. The apprenticeship started when he was just 15, and began an association with the hospital that lasted a remarkable 58 years.
As Nourse's apprentice he procured bodies and assembled specimens for anatomy demonstrations, honing his own surgical skills in the process. In 1736 he was admitted to the Company of Barber Surgeons and he moved into practice in Fenchurch Street, where he lived with his mother and half-sister. When Nourse was appointed a full surgeon in 1745, Pott became his assistant. Two other significant events that occurred in that year were the death of his mother, and his marriage to Sarah Cruttenden. The union was a very happy one and produced nine children.
It took Pott just four years to become a full surgeon in 1749, and he retained the post until 1787. He was to become the most eminent figure in the medical school at St Bartholomew's Hospital, and although he had a heavy workload at the hospital he continued a successful private practice based at Princess Street, Hanover Square. Here he attended Samuel Johnson and Thomas Gainsborough among others. For his large family he acquired a home in Neasden, North London, though he resided at Watling Street during the week. 
Avoiding Amputation following Compound Fracture
In January 1756 Pott survived a pivotal event that fortunately had a happy ending. Riding in Southwark to visit a patient, he was thrown off his horse and sustained a compound fracture of the tibia. Well aware of the dangers of rough handling, he sent for two chair men. He hastily purchased a door from which a makeshift stretcher was fashioned and he was carried over London Bridge to his home in Watling Street, a fair distance especially for a man in his state. One can only speculate why he chose not to attend Guy's Hospital, located just 400 yards from the accident. His surgical colleagues advised amputation and he agreed. However, by coincidence Edward Nourse called at his house and had another idea for his stricken friend. Nourse pioneered a potentially limb-preserving manoeuvre for compound fractures whereby, after reduction, the position of exit of the bone through the skin was at a distance from the break in the bone to allow the intervening soft tissues to form a valve, excluding air and, with it, infection. The move was a success, and his limb was saved.
The Cause and Treatment of Ruptures
Although noted as a fine teacher, Pott had not thus far published anything of note, but that changed as he began writing in earnest during his convalescence. In 1756 he published A treatise on Ruptures, in which he discussed novel theories about the cause and treatment of hernia. In 1760 he described his eponymous 'puffy tumour' (not a malignancy but a scalp swelling caused by oedema overlying osteomyelitis, typically caused by frontal sinusitis or otitis media) in Injuries of the Head from External Violence. Interestingly the fracture that bears his name was not the one he sustained, but refers to a closed tibial fracture with dislocation of the ankle, which he described in Some few general remarks on Fractures and Dislocations in 1769. In 1775 he made a momentous discovery when he noted the high incidence of scrotal cancers in London chimney sweeps. Resisting the temptation to attribute this to venereal disease (though this was rife in London at the time), he concluded this was caused by carcinogens in the soot, thus making the first association between cancer and a putative cause, and starting the discipline of epidemiology. By contrast his description in 1779 of Pott's disease of the spine due to destruction of vertebral bodies by tuberculosis was not new; indeed this had been a scourge of mankind for millennia, but his excellent description, which included reference to the 'useless state of the legs' due to neurological deficit, remains a classic of descriptive medical literature. Pott was also active in the Company of Surgeons, being appointed to the Court of Examiners in 1756, while his contribution to science was recognised by election to Fellowship of the Royal Society in 1764.
"My lamp has almost extinguished; I hope it has burned for the benefit of others"
A kind man, generous with his time and money and with a ferocious sense of public duty, Pott was revered by his colleagues. He never retired, operating at St Bartholomew's until 1787 and continuing in private practice for the rest of his life. On 11th December 1788, riding back from a visit to a patient 30 miles outside London in appalling weather, he caught a chill. He was due to review the patient three days later but was persuaded by his son-in-law James Earle to stay home and allow Earle, a physician, to attend the patient. During Earle's absence he made one last sick round in London. On 21st December he made his final diagnosis: "My lamp is almost extinguished: I hope it has burned for the benefit of others". It was typically modest understatement. Percivall Pott died from pneumonia the following day, and was buried at the church of St Mary Aldermary in the City of London, where there is a commemorative plaque.
James Parkinson (1755-1824)
Parkinson's Disease, Public Health Information and mental health crusade - "Madhouses - observations on the act for regulating madhouses"
Hoxton's brilliant polymath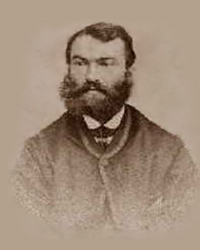 Parkinson's Disease
Today, Parkinson's disease is among the best-known eponymous diseases, yet the man who described it was almost confined to historical obscurity. The American historian Leonard Rowntree lamented in the John Hopkins Hospital Bulletin in 1912 'English born, English bred, forgotten by the English and by the world at large, such was the fate of James Parkinson'. Whether by accident or design, Rowntree's comments led to a resurgence of interest in the work of a remarkable man who was a pivotal figure not only in medicine, but also in national politics and in geology. 
James Parkinson was born at 1 Hoxton Square, Shoreditch, London, on 11th April 1755. The address served as the family home and surgery of his father John, a surgeon and apothecary (effectively a general practitioner). He spent his entire life in the area, being baptised, married and buried at St Leonard's Church, Shoreditch.
Parkinson studied at the London Hospital for 6 months under Richard Grindall, and was then apprenticed to his father for 6 years. In 1784 the Corporation of London approved him as a surgeon. His father died later that year and he took over his practice. The area, then as now, encompassed extremes of the social spectrum and his practice was lucrative thanks to private patients; however, he also attended the poor of the parish free of charge. Parkinson married Mary Dale in 1783 and they had six children; his son John became a doctor and in turn took over the Hoxton practice.
Popgun Plot
In addition to his medical practice, Parkinson was very active politically, being an advocate for the under-privileged, a Republican who admired the French Revolution, and a fierce critic of the Pitt government. He published over 20 critical pamphlets clamouring for social reform and campaigning against the suspension of the Habeas Corpus Act, often using his pseudonym 'Old Hubert'. He was a member of two outspoken societies, the London Corresponding Society and the Society of Constitutional Information. In 1794 he was examined under oath before the Privy Council to give evidence about an alleged conspiracy to assassinate King George III by firing a poisoned dart from the pit of a theatre, which became known as the 'Popgun Plot'. The plot never existed outside the fanciful mind of one Thomas Upton, who forged letters to incriminate three of the four men accused with Parkinson, who mounted a robust defence that earned the Privy Council's respect. He took significant risks with regard to his own career and life, but escaped largely unscathed.
Medical Admonitions to Families - medical education aimed at the public
This episode doused his political fire somewhat, and in middle age his contribution to medicine was more prolific. In 1799 he published Medical Admonitions to Families, a series of medical educational documents aimed at the public. Like William Harvey and Thomas Sydenham before him, he suffered from gout and in 1805 published Observations on the Nature and Cure of Gout. His humanitarianism appeared again in 1811 when he crusaded for better safeguards and regulation of asylums, and for the legal protection of mentally ill patients as well as their families, carers and doctors in Madhouses - Observations on the act for regulating madhouses. In 1812 he assisted his son in a case of appendicitis; sadly the 5-year old boy died from septic peritonitis, but the co-authored paper Case of diseased appendix vermiformis was the first such description. Parkinson was also a strong advocate of doctors' rights, bemoaning the poor working conditions of many physicians: 'A physician seldom obtains bread by his profession until he has no teeth left to eat it'
Shaking Palsy - Parkinson's Disease
However, Parkinson's main legacy was An essay on the Shaking Palsy, a classic of descriptive medical literature. Published in 1817 when he was aged 62, the essential part of the description runs as follows: "Shaking palsy (paralysis agitans). Involuntary tremulous motion, with lessened muscular power, in parts not in action and even when supported: with a propensity to bend the trunk forward and to pass from a walking to a running pace: the senses and intellect being uninjured". His only omission was rigidity, which was added 40 years later by the Paris physician Jean Martin Charcot, also one of the greatest figures in medical history. Parkinson retired from medical practice is 1822, and was honoured by becoming the first recipient of the gold medal of the Royal College of Surgeons.
Parkinson also had a keen interest in nature, and in particular geology and palaeontology. He amassed an impressive collection of specimens and drawings, often helped by his children. In 1804 he published the first volume of his Organic Remains of the Former World, with further volumes in 1808 and 1811. He personally illustrated each volume, and these superb prints were re-used by his friend Gideon Mantell in subsequent works. On November 13th 1807 a gathering of some of the most eminent minds of the era took place at the Freemasons' Tavern, including Parkinson, Humphrey Davy, Arthur Aikin and George Bellas Greenough; it was the first meeting of the Geological Society of London, a thriving scientific institution to this day. Parkinson contributed several other notable publications in this field.
Leading Figure of the Enlightenment
When his busy and honourable life ended at his home on Kingsland Road on 21st December 1824, the medical profession did nothing to commemorate him, perhaps because his political views meant that he was never an Establishment figure. He was buried at St Leonard's Church, and though no stone bearing his name exists, a memorial plaque was erected there in 1955, 200 years after his birth. In 1961 the governors of the London Hospital provided another memorial plaque, placed at the furniture factory of Lewis Wolf and Sons at 1 Hoxton Place, on the site of his birthplace, home and practice (though the original building was long ago demolished). Fortunately, there was belated recognition for the life of James Parkinson, Jacobin doctor, polymath, humanist and one of the leading figures of the Enlightenment.
Sir Astley Paston Cooper (1768- 1841)
The first repair of an Abdominal Aortic Aneurism
Distinguished surgeon
Incorrigible Practical Joker
One of the most influential and distinguished figures in clinical surgery, Sir Astley Paston Cooper was born in Brooke Hall near Norwich, Norfolk, on 23rd August 1768. The son of the Reverend Samuel Cooper, he was one of a large brood. Sadly, the family was beset by tragedy, with five sisters and a brother dying from tuberculosis. Nevertheless, he remained healthy, enjoying his childhood and youth and developing a reputation as an incorrigible practical joker. Once, suspecting a local publican of keeping a disorderly house, he dressed up as a young woman, lured the publican into a compromising position before abruptly revealing himself as a man.
Surgery became a rather more serious pursuit, inspired by his uncle William Cooper, the Senior Surgeon at Guy's Hospital to whom he was apprenticed in 1784. He subsequently switched his allegiance to Henry Cline at St Thomas' Hospital, who was himself a former student of renowned Scottish surgeon John Hunter. In 1789 he was appointed anatomy demonstrator at St Thomas', and in 1791 lecturer in anatomy and surgery (jointly with Cline).
In 1791 he also married Anne Cock, the daughter of a wealthy merchant who had died weeks before the wedding. A year later their only child Anna Maria was born, though she died aged 15 months. They adopted a daughter, Sarah, and a son, Astley, who was Cooper's nephew. In 1800 he succeeded his uncle's post at Guy's, and one of the most brilliant careers in medicine took off in earnest.
Destruction of the Tympanic Membrane
In 1802 he received the Copley medal for two papers read at the Royal Society of London on the destruction of the tympanic membrane, and in 1805 he was elected a Fellow of the society. In that same year he helped form the Medical and Chirurgical Society of London (the fore-runner to the Royal Society of Medicine). In 1813 he became professor of comparative anatomy at the Royal College of Surgeons, being noted as an erudite speaker.
First Repair of Aortic Abdominal Aneurism and Dissected an Elephant
Cooper was also noted as a most dexterous operator. This was by no means a universal trait among high-profile surgeons of the day, and his knowledge of anatomy was unrivalled. In 1817 he performed the first repair of an abdominal aortic aneurysm, having earlier performed carotid and femoral aneurysm repair. More mundanely, he removed a sebaceous cyst from King George IV's scalp in 1820, and the baronetcy bestowed on him a year later was probably in part a reward for his efforts. Indeed, as surgeon to the royal household he also attended King William IV and Queen Victoria. He served the Royal College of Surgeons as president in 1827 and 1836, and was also vice-president in 1830. Always a showman, he once dissected an elephant in the front garden of his house at St Mary Axe in the City of London in front of a large crowd, ostensibly for public education.   
Dislocations and Fractures
A charming man, he numbered many influential amongst his patients including Lord Liverpool, the Duke of York and the Duke of Wellington. He was slow to develop his private practice, probably as his wife's wealth ensured a comfortable living, but eventually his practice developed into the most lucrative in London. Nonetheless, he continued to make significant scientific contributions, based upon a diverse clinical practice. His key publications included 'Anatomy and Surgical Treatment of Hernia' (two monographs, 1804 and 1807), 'Dislocations and Fractures' (1822), 'Lectures on Surgery' (1824-7), 'Illustrations of Diseases of the Breast' (1829), 'Anatomy of the Thymus Gland' (1832) and 'Anatomy of the Breast' (1840).
 His books were well illustrated, in contrast to other medical texts of the day. He is eponymously linked with several anatomical structures and pathological conditions, including the covering of the spermatic cord, the suspensory ligaments of the breast, neuralgias of the testis and breast, and fibrocystic disease of the breast.
Astley Cooper School
Cooper's health declined slightly in the 1820s as he suffered dizzy spells, and after the death of his wife in 1827 he retired from his London activities and moved to Gadebridge House, his estate in Hemel Hempstead, Hertfordshire. However, a year later he remarried, to Catherine Jones, and enjoyed new vigour, resumed work, and even travelled abroad. He remained active until 1840 when he developed symptomatic cardiac failure, from which he died at his home on Conduit Street, London, on 12th February 1841, aged 72. He was buried in the crypt beneath the Chapel at Guy's Hospital. A statue of him by Edward Hodges Baily was erected at St Paul's Cathedral. He is also venerated in Hemel Hempstead, where the grounds of his former home are a public park, and the former Grovehill School became the Astley Cooper School in 1984.
Thomas Wakley  (1795 – 1862)
The neatness of the decapitations led the angry mob to suspect Wakley
Doctor, Coroner and MP who founded the Lancet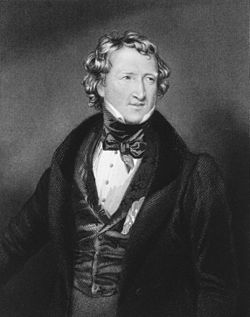 Although not as famous as many contemporaries, Thomas Wakley was a brilliant and colourful character who blazed important trails in London during a controversial career.
Tumultuous Career
Thomas Wakley, the son of a county squire, was born in Membury, Devon, on 11th July 1795. Aged 15 he was apprenticed to an apothecary in Taunton where he impressed. At 20 he moved to London to study medicine at Borough's Hospitals (presently Guy's and  St Thomas'). Upon qualification he started a practice in Argyle Street, off Oxford Circus, with financial assistance from his father-in-law, a wealthy merchant. This was the start of a career for which the description tumultuous is surely an understatement.
Cato Street Conspiracy
A month after he started his practice, Wakley became vicariously embroiled in the sordid aftermath of what became known as the Cato Street Conspiracy – a plot to assassinate members of Lord Liverpool's cabinet. The five convicted men were sentenced to death and hanged, and when their corpses were subsequently decapitated the angry watching mob was intent on revenge. The neatness of the decapitations led them to suspect it was the work of a doctor, and suspicion erroneously fell on Wakley following a newspaper article. Wakley was attacked at his home and assaulted by knives and clubs almost certainly with murderous intent, though he survived; his house was also set on fire. His insurers refused to pay up, suggesting that he had started the fire himself, though he eventually sued them successfully.
Birth of The Lancet
Wakley restarted in practice in Norfolk Street, off the Strand. A critic of the London medical establishment, which he viewed as institutionally corrupt, he found a voice for his opinions through his friendship with William Cobbett, editor of the Weekly Political Register and the Evening Post and similarly imbued with anti-establishment views. Their joint collaboration was the Lancet, which remains one of the most prestigious of all medical journals. The first edition was published by A Mead of 201 Strand, London, and released on 5th October 1823. In the preface Wakley spoke up for the scientific approach in medicine, and articulated his desire for Sir Astley Cooper's lecture notes to be published in the journal.
Astley Cooper was the senior surgeon at Guy's, and today universally recognised as one of the greatest medical minds of all time, as well as a very fine operator. Wakley came unstuck, however, as Cooper did not wish his lecture notes to be published; lecturing live was a lucrative business, attracting fee-paying students. They were close personal friends, however, and the compromise reached was that Cooper's notes were published but without his name attached. Wakley edited the Lancet until his death.
Doctors Registered
Wakley's other forays led him to becoming MP for Finsbury in 1835, and coroner for West Middlesex in 1839. Breaking an age-old tradition of coroner's juries being something of a gentleman's club where alcohol was on tap, he insisted that all members be sober during an inquest. He introduced the Medical Registration Bill in 1846, laying the foundations for the formal registration of doctors via the Medical Act of 1858.
In 1861 Wakley developed tuberculosis and his own health deteriorated rapidly. He spent his final months in Madeira, where he died on 16th May 1862, aged 66.
Sir James Paget 1814 - 1899
Unrivalled collection of pathological specimens
An outstanding medical life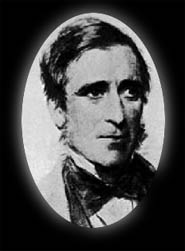 James Paget was undoubtedly one of the most notable figures in medical history, and his lifetime work and legacy proved an inspiration to future generations of doctors.
Paget was born in Great Yarmouth, Norfolk, on 11th January 1814. His father was Samuel Paget, a prosperous brewer, ship-owner and sometime Mayor of Great Yarmouth. He was one of seventeen children (though only nine survived into adulthood), and brother of Sir George Paget (1809–1892), who was to become Regius Professor of Medicine at Cambridge University.
Apprenticed to a Yarmouth Surgeon
His early education was at a local private school. However, Samuel Paget's businesses slumped somewhat after their post-Napoleonic Wars peak, and James Paget was unable to follow his elder brothers onto Charterhouse and then university. Instead, he was apprenticed to Charles Costerton, a Yarmouth surgeon, in 1830.
An early indication of his zeal for writing came with the publication in 1834 of a book on the natural history of Great Yarmouth, co-authored with his brother Charles.
Undercooked Meat and Parasites
In that same year Paget moved to London and became a student at St Bartholomew's Hospital and he would remain associated with this hospital for the rest of his working life. During his first year he noted some white specks on the muscles of a body he was dissecting. Closer examination with a microscope showed them to be small worms, a species of roundworm later named Trichina Spiralis by the anatomist and palaeontologist Richard Owen (1804–1892). This was the first identification of the parasitic disease trichinosis, which is caused by eating undercooked meat.
Paget's path to becoming a surgeon was quite unusual. At that time surgeons usually demanded fees from students to be dressers, and Paget, too poor to afford this, became in 1835 a clinical clerk under the physician Peter Latham. He therefore did not become a house surgeon, but in 1836 graduated as a Member of the Royal College of Surgeons.
Pathological Specimens at Barts Museum
In 1837 he was appointed curator of the museum at St Bartholomew's, and he began assembling his unrivalled collection of pathological specimens. His meagre annual salary of £100 was supplemented by writing; he was sub-editor of the Medical Gazette from 1837-42 and he also contributed to the Medical Quarterly Review.
In 1843 he became warden of the new college at St Bartholomew's and was also appointed lecturer in anatomy and physiology. That same year he became one of the inaugural Fellows of the Royal College of Surgeons. The warden's post carried with it the bonus of accommodation on the campus, allowing him in 1844 to marry Lydia North. They enjoyed a long and happy marriage and had four sons and two daughters.
In 1846 Paget began compiling catalogues of both the St Bartholomew's museum and the Hunterian Museum at the Royal College of Surgeons. His reputation grew rapidly and the following year he was appointed an assistant surgeon. The post was keenly contested, and some conservative colleagues within the London surgical establishment opposed his appointment, as he had been neither a dresser nor a house surgeon.
200 Patients a Day
Paget was a phenomenal and tireless worker, and at this stage of his career he saw up to 200 patients a day whilst still pursuing his academic interests. From 1847 to 1852 he was Arris and Gale Professor of Anatomy and Surgery at the Royal College of Surgeons. These lectures gave considerable impetus to the field of clinical pathology when published. In 1851 his contribution to science was recognised when he was elected a Fellow of the Royal Society.
He resigned his warden's post that year and bought a house on Henrietta Street in Covent Garden from where he conducted his private practice. This became so successful that it was soon the largest surgical practice in London.
Though this earned him around £10,000 a year he remained frugal in his personal tastes, and continued to make notable academic contributions, especially in the field of surgical, and in particular tumour pathology.
Paget was a gifted lecturer, the finest of his era. He believed that science was paramount in medicine and fought against orthodox influence. He held German science in high regard, and was a lifelong friend of doctor and pathologist Rudolf Virchow (1821-1902). It was thanks to Paget that Virchow visited London and delivered his acclaimed lectures on the importance of pathological experiments.
His friends included William Gladstone, Alfred Lord Tennyson, John Ruskin, Charles Darwin, Louis Pasteur and Florence Nightingale – the major scientific intelligentsia of their day.
Royal Surgeon
Paget became surgeon-extraordinary to Queen Victoria and surgeon to the Prince and Princess of Wales in 1858, the same year in which he moved to a larger house in Harewood Place, off Oxford Street. The following year he resigned his lecturer's post and in 1860 was appointed a member of the Senate of the University of London. He became a full surgeon at St Bartholomew's in 1861 and lecturer in surgery between 1865 and 1869. He was appointed to the Council of the Royal College of Surgeons in 1865 and served for a remarkable 24 years.
In 1871 he became seriously ill with infection when he accidentally cut himself during a post-mortem. He resigned from operative surgery after this but continued consulting. He was bestowed a baronet by Queen Victoria in 1871. The zenith of his scientific acclaim came in 1875, when he was simultaneously President of the Royal College of Surgeons, the Royal Society of Medicine and the Royal Society.
Fortunate with his own health, Paget remained active well into old age. He represented the Royal College of Surgeons on the General Medical Council from 1876–81, and in 1881 was President of the International Congress of Medicine when it met in London. In 1883 he became Vice-Chancellor of the University of London and served in this capacity until he was 81. In 1887 he was President of the Pathological Society of London.
Lydia Paget died in 1895 and following the loss of his beloved wife his own health deteriorated. He died peacefully at home in London on 30th December 1899, just failing to see in the 20th century. His funeral service was held at Westminster Abbey and he was buried at Finchley Cemetery.
Marie Stopes 1880-1957
Controversial pioneer of women's sexual health
One of The Most Famous Women in the World
Marie Stopes was a scientist, author and social activist whose efforts to promote safe birth control made her one of the most famous women in the world during the first half of the 20th century. The life story of this remarkable woman is, above all, a study in single-minded determination.
Marie Charlotte Carmichael Stopes was born in Edinburgh on 15th October 1880. Her father Henry Stopes was an eminent paleobotanist; her mother, Charlotte Carmichael, an ardent feminist. Inheriting interests from both parents, Marie Stopes was to fuse science and feminism into a revolutionary combination.
Aged 18, she won a science scholarship to University College, London. She was by far the best student in her year, passing her final examinations a year before schedule and achieving a double first (botany and geology) in 1901. She continued her studies in Munich, Germany, gaining a DSc in 1904, making her the youngest science doctorate in Britain. Later that year she was appointed assistant lecturer in botany at the University of Manchester.
Grounds of Non-Consummation
Stopes established a considerable reputation in the field of fossilised plants, and travelled as far as Canada and Japan to pursue this interest. She married a fellow scientist, Reginald Gates, in 1911 but the marriage was not a happy one. Gates was impotent and the problem remained unresolved. In 1914 Stopes went to court and successfully obtained a divorce on the grounds of non-consummation, mercilessly exposing Gates' inadequacy in humiliating detail.
Sexual Rights for Women and Passionate about Sex Education
Motivated partly by disappointment, Stopes began writing Married Life, a book advocating both social and sexual rights for women. However, she had difficulty finding a publisher, with rejections on both moral and political grounds. In 1918 her fortunes changed when she met and married Humphrey Roe, a wealthy industrialist. He shared her passion for sex education, noting the toll taken on his female staff, for many of whom pregnancy was an almost permanent state. He paid the publishing costs and the book, now renamed Married Love, was an instant success; it was sold out in two weeks, and required six reprints within the year. Upon publication in the United States, it was banned as obscene.
Self-induced Abortion
Stopes then turned her attention to the related topic of birth control. Her interest in this was fuelled by her friendship with Margaret Sanger, an American birth-control campaigner. Whilst working as a nurse in the slums of New York, Sanger became appalled by the fate of women who raised large families in poverty and, all too often, died attempting self-induced abortion. She published her own newsletter, but when advice about birth control appeared in 1915, she was charged with publishing a 'lewd and obscene article'. She fled to Britain and met with the like-minded Stopes, to whom she passed advice, several pamphlets and some diaphragms. Stopes incorporated this into her second book Wise Parenthood, also published in 1918.
Wise Parenthood and Married Love
Wise Parenthood enjoyed the same commercial success as Married Love, but predictably drew fierce criticism from the Church of England and, even more so, the Roman Catholic Church, opposed as it was to any contraception. Stopes knew she was taking a risk, for other contemporary birth control campaigners such as Richard Carlile and Annie Besant had been imprisoned for their views. However, she escaped unscathed, and on 17th March 1921 she opened Britain's first family planning clinic at 61 Marlborough Road, off Holloway Road in Islington, London. The clientele were mainly poor women, all married, and were attended by an all-female staff of doctors and nurses who fitted vaginal caps and dispensed advice on birth control. In 1925 the clinic moved to 108 Whitfield Street, off Tottenham Court Road in Central London, from where it continues to run successfully. A fading green plaque marks the site of the first Marie Stopes Clinic. She opened several regional clinics, and then branches in South Africa, Australia and New Zealand. She combined this with motherhood, for in 1924, aged 43, she gave birth to her only child, a son Harry.
Sterilisation for the insane - Compulsory
Stopes held many controversial views. She was a staunch believer in eugenics, and opposed reproductive rights for those with physical or mental defects. In Radiant Motherhood (1920) she suggested "sterilisation of those totally unfit for parenthood to be made an immediate possibility, indeed made compulsory". In The Control of Parenthood (1920) she wrote that if she were in charge she would "legislate compulsory sterilisation of the insane, the feeble…revolutionaries…half-castes". She viewed homosexuality and inter-racial sex as perverse. She tried unsuccessfully to prevent her son's marriage to a woman she felt had a gross disability. The matter in question: the lady wore glasses to correct myopia. In her will Stopes left a large part of her fortune to the Eugenics Society. 
She could Seek Sexual Pleasure with younger Men
Stopes' marriage to Roe was initially happy, but began to deteriorate around the time she gave birth. From then on they led separate lives; her voracious sexual appetite did not brook monogamy, and with Roe's written agreement that she could seek sexual pleasure elsewhere, she did precisely that. She had a succession of lovers, invariably younger men whom she dominated. Never beautiful and no longer young, her supreme self-confidence overcame such barriers. She lived this way for several years before age led to an inevitable slow-down.
Late in 1957 she developed an aggressive form of breast cancer, and she died at her home in Dorking, Surrey, on 2nd October 1958, aged 77.  Today, her business legacy lives on thanks to her clinics, which, after a stormy period in the 1970's were amalgamated as the Marie Stopes International Global Partnership, currently trading in 38 countries.
John Snow (1813-1858)
Noted that Local Soho Beer saved Lives
Innovator in epidemiology and anaesthesia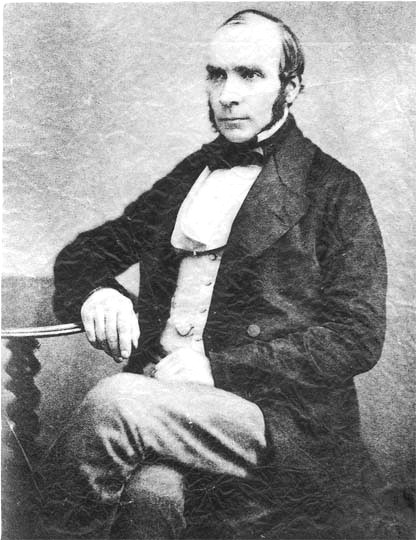 From Yorkshire Farmer to Soho Doctor
John Snow was a brilliant physician who was active in London in the middle years of the 19th century. He is best remembered for tracing the source of the Soho cholera outbreak in 1854, but he also made significant contributions to other medical fields, particularly anaesthesia.
John Snow was born on 15th March 1813 in York, the first of nine children born to William Snow, a farmer, and his wife Frances. The neighbourhood was one of the poorest in the country, with flooding from the River Ouse a constant hazard. He was educated in York and at the age of 14 was apprenticed to the surgeon William Hardcastle based in Newcastle. He worked as a colliery surgeon and developed his interest in cholera during the epidemic of 1831-2. From 1833 to 1836 he was an assistant in general practice in Durham and later North Yorkshire, after which he moved to London to further his education, travelling to the capital on foot.
Arsenic, dead bodies and Asphyxia
In October 1836 he enrolled as a student at the Hunterian School of Medicine in Great Windmill Street, Soho, and a year later he started working at Westminster Hospital. He remained here until 1838, the year in which he graduated as a member of the Royal College of Surgeons as well as a licentiate of the Society of Apothecaries. Further academic recognition came later with graduation as MD from the University of London in 1844 and membership of the Royal College of Physicians in 1850. After graduation in 1838, he set up a practice at his home at 54 Frith Street and that year also published his first paper 'Arsenic as a Preservative of Dead Bodies', which appeared in The Lancet. In 1842 he published his best-known paper 'On Asphyxia, and on the Resuscitation of Stillborn Children'.
Beer saved Lives
Snow had a keen interest in cholera, a nasty disease from which all too often death from massive dehydration resulted. In 1849 he published 'On the Mode of Communication of Cholera' in which he argued that it was an intestinal infection. This was controversial, since the 'miasma' (bad air) theory had firm advocates. His argument against airborne transmission was that he attended dozens of patients with the malady without catching it himself. In 1854 dramatic circumstances provided the platform to prove his theory. There was an initial trickle of cases in Soho during the last week of August, which by September 1st became a flood, with over 100 new cases reported over the next few days. Sadly, deaths swiftly followed. He was sure that contaminated water was the common link, and suspicion fell on the popular water pump on Broad Street (now Broadwick Street). He examined it on 3rd September and found little amiss. He contacted the local death registry and plotted the addresses of the deceased on a map of the local area, creating one of the iconic pictures in medical history. The common link indeed appeared to be the Broad Street pump. He also noted that the Workhouse on Poland Street had 535 inmates, yet only five died though it was in the middle of the stricken zone. Mr Huggins of the brewery confirmed that the men only ever drank beer meaning what would never pass as health advice today probably saved their lives.
"She Liked the Taste of Water from Broad Street"
The cases that finally clinched it involved two ladies who had died well outside the immediate area, in Hampstead and Islington. He visited the home of the lady who died in Hampstead and, with poignant irony, her family confirmed that she liked the taste of the water from the Broad Street pump and had it delivered to her home each day. The Islington resident was her niece who drank the same water on a family visit.
By 7th September Soho was deserted as most of those who had not actually died had fled the area. The handle was removed from the pump the next day. The well was 28 feet deep but at 22 feet there was a sewer. A few people had noticed an offensive smell to the water, and it was almost certain that this became contaminated with sewage. The cases began to diminish rapidly, though Snow himself modestly acknowledged that factors other than deactivating the pump played a role. Snow did not know the exact organism responsible, as vibrio cholerae was only identified by Robert Koch (1843-1910) in Germany in 1883, but his meticulous data gathering established a certain causal link.
Obstetrics and Anaesthesia
Snow's other main legacy was in obstetric anaesthesia. During his career he anaesthetised 77 obstetric patients with chloroform, typically initiating the drug only when the 2nd stage of labour had been reached. He held discussions with Prince Albert who expressed an interest in obtaining anaesthesia for his wife, Queen Victoria, and conferred with her other physicians including Charles Locock. In 1853, when she was pregnant with her eighth child Prince Leopold, the Queen submitted to chloroform, which Snow administered successfully. The Lancet promptly criticised him for tampering with nature, but London's social elite were captivated and soon followed the Queen's lead. In 1857 Snow repeated the feat when Queen Victoria gave birth to her ninth and final child, Princess Beatrice.
Greatest British Physician of all Time?
By this time Snow had moved to a larger home and practice at 18 Sackville Street. There has been much speculation about his own health, for despite the fact that he was vegetarian and virtually teetotal, he never looked a healthy man. He contracted tuberculosis around the time he received his MD, and although he recovered it is thought that he subsequently suffered kidney disease. He may well have done some damage by testing anaesthesia on himself, and rumours of a mental breakdown also circulated. On 9th June 1858 as he had gathered a small group of colleagues at his home to discuss a new bi-aural stethoscope he suffered a stroke. He recovered sufficiently to pen his paper 'On chloroform and Other Anaesthetics', but following a further stroke he died on 16th June at the tragically young age of 45. He never married, and his brother Thomas, who was by his side, registered his death. He was buried at Brompton Cemetery, where his friends erected a memorial stone. John Snow rose from humble origins to become one of the most eminent physicians of his day and a poll in 2003 named him as the greatest British physician of all time.
Elizabeth Garrett Anderson 1836-1917
Tide and Prejudice
Britain's first female doctor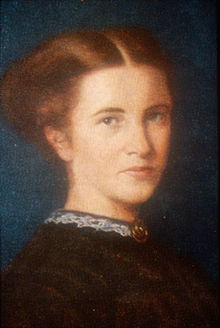 Fighting Prejudice
Today, well over half of all graduates from British medical schools are female, yet just a century and a half ago there existed not a single female doctor. It took a steely Londoner called Elizabeth Garrett to change centuries of accepted male prejudice.
Elizabeth Garrett was born in Whitechapel, East London on 9th June 1836.Her father ran a local pawnbroker's shop at the time of her birth, but five years later purchased a corn and coal warehouse in Aldeburgh, Suffolk. The business was a great success, and within a decade he became a wealthy man and was able to send all of his twelve children to boarding school.
Elizabeth went to school in Blackheath and during her time in London became interested in feminist issues, her meeting with Emily Davies in 1854 providing the catalyst. In 1859 she met Elizabeth Blackwell, the Bristol-born American who became the world's first female doctor, and resolved to become a doctor herself. After initial hostility, her father, a strong advocate of education, became very supportive of her aspiration.
Barred by Male Students
The barriers, however, seemed impenetrable. In 1860 she became a nurse at the Middlesex Hospital and attended lectures for medical students, but her motive was soon uncovered and following complaints by male students she was barred from the lecture hall. She persevered, studying anatomy privately at the London Hospital, and found sympathetic tutors at the University of St Andrews who gave her private tuition. When ready to sit the final examinations, however, all of the universities, plus the Royal College of Physicians and the Royal College of Surgeons, rejected her candidature. She exploited a legal loophole when she discovered that the Royal Society of Apothecaries did not specifically bar women. She duly passed their Licentiate examination in 1865, and they predictably altered their laws to ban future female participation.
New Hospital for Women
Having climbed extraordinary hurdles to qualify, she forged a distinguished career in medicine. In 1866 she established the St Mary's Dispensary in Euston, with the aim of allowing poor women to obtain medical care from female practitioners and she worked there for 20 years. The dispensary developed into the New Hospital for Women in 1872, with her mentor Elizabeth Blackwell appointed Professor of Gynaecology. Now named the Elizabeth Garrett Anderson Hospital, it continues to provide healthcare under the NHS today. She learned French and in 1870 graduated in medicine from the University of Paris.
Garrett continued to be a feminist activist, and in 1865 teamed up with Emily Davies, Dorothea Beale and Francis Mary Buss to form a discussion forum called the Kensington Society. A year later the group organised a petition lobbying Parliament to grant women the vote. The petition was rejected, but individual support remained from many Liberal members, particularly Henry Fawcett, the blind MP for Brighton. Garrett and Fawcett were very close, but she rejected his marriage proposal, fearing it may harm her medical career. He later married her like-minded younger sister Millicent, who was to become leader of the National Union of Women's Suffrage Societies.
London School of Medicine for Women
Garrett did eventually marry, in 1871. Her husband was James Anderson, a London ship owner, and she had three children, Louisa, Margaret (who died from meningitis) and Alan. Despite her domestic responsibilities she continued to work tirelessly, and in 1874 created the London School of Medicine for Women, another institute still thriving today. Now based in Hunter Street, it has around 200 students mainly from University College Hospital, which opened its doors to women in 1877; a year after Parliament passed its Act opening all medical schools to females. In 1897 she was elected President of the East Anglia branch of the British Medical Association.
First Female Mayor
Garrett retired in 1902 aged 66 and moved to Aldeburgh, but continued to remain active in politics. In 1908, a year after her husband died, she was elected Mayor of Aldeburgh – fittingly, the first female mayor in England. In 1908 she also became a member of the militant Women's Social and Political Union, and later that year narrowly escaped arrest when the group stormed the House of Commons. In 1911 she left the WSPU as she found their methods, particularly their arson campaigns, distasteful. Her daughter Louisa Garrett Anderson remained an uncompromisingly radical member, and was jailed for militant activity in 1912.
Elizabeth Garrett Anderson died at her home in Aldeburgh on 17th December 1917 aged 81, leaving a legacy that completely revolutionised the role of women within healthcare. 
Victor Horsley (1857 – 1916)
Pioneering neurosurgeon, idealist and social reformer
Sir Victor Horsley was one of the outstanding and most versatile medical figures of the late Victorian and Edwardian period, at once a pioneering neurosurgeon, researcher, author, politician and social reformer.
Victor Alexander Hayden Horsley was born into an eminent London family in Kensington on 14th April 1857. His father John Callcott Horsley (Isambard Kingdom Brunel's brother-in-law) was a successful painter and royal academician who found fame as the inventor of the commercial Christmas card in 1843. He attended Cranbrook School, Kent and then read medicine at University College Hospital (UCH), where he won numerous prizes and also published several papers whilst still a student. He also developed his reputation as a passionate and articulate debater. 
Removed first Spinal Tumour by Laminectomy
Neurology was always an interest, and whilst an undergraduate he assisted the likes of Sir William Gowers and John Hughlings Jackson with their research, based at the nearby National Hospital in Queen's Square. Upon qualification in 1881 he was appointed surgical registrar and assistant professor of pathology at UCH. At around this time pioneers such as Sir William McEwen in Glasgow were performing the first brain operations, and when the Queen's Square board decided to appoint their own surgeon, Horsley was the obvious choice, taking up the post in February 1886. His operative achievements alone were astounding. By the year's end he performed 10 operations with just one death – a remarkable achievement for the time. The following year he removed the first spinal tumour using the laminectomy approach. By 1900 he had removed 44 brain and spinal tumours.
Stereontactic Surgery - the Horsley-Clarke Apparatus
He developed and perfected many surgical techniques, including the haemostatic bone wax, the skin flap, ligation of the carotid artery to treat intracranial aneurysms and division of the trigeminal nerve root for trigeminal neuralgia. He performed the first operations on the pituitary gland, and also mastered thyroid surgery, publishing several research papers on endocrine surgery as well as assisting Sir Felix Semons in researching the innervation of the larynx. His best-known invention (jointly with Robert Clarke) was the Horsley-Clarke apparatus, which allowed precise localisation of intracranial structures for stereotactic surgery. He continued a general surgical practice at the same time, and was admired by his peers for being a voracious and skilled operator. In 1902 he was appointed to the chair of surgery at UCH, and was also knighted that year.
Alcohol and the Human Body
Horsley kept meticulous operative records and was fastidious about audit long before this entered the medical lexicon. A prolific writer and researcher, his key contributions were Functions of Marginal Convulsions (1884), and (as co-author) Experiments upon the Functions of the Cerebral Cortex (1888) and Alcohol and the Human Body (1902). 
Though from a privileged background, Horsley had a strong sense of social justice and championed many socialist causes, often at considerable personal cost. For example, he stood as a Liberal candidate several times, knowing that his support for the suffragettes made him unelectable. Something of a rebel in the conservative medical establishment of the time, he refused to wear the top hat and tail on the grounds that it prevented him using his beloved bicycle in London. If there is any truth in the old adage about the thin dividing line between genius and madness, then Horsley straddled that line, for there is no doubt that he was an extremely eccentric and paradoxical character. Strong-willed but also rigidly inflexible, he was unable to brook an opposing viewpoint and, as an archetypal man of action, prolonged contemplation of a problem bored him. Unsurprisingly, this led to conflict with his peers, to whom he is said to have been unfailingly rude, and he acquired his share of enemies. Yet he was also hugely admired
Unprejudiced Rude Humility
In typically contrarian fashion, his great humility was also commented upon. He was unfailingly courteous to his patients, junior staff and researchers, as well being as being a devoted husband and father. Truly a man without prejudices, he is remembered for being extremely supportive of an outstanding young West Indian physician called James Risien Russell. When the next consultant neurosurgeon post at Queen's Square became vacant, Horsley's powerful reference sent to Sir William Gowers persuaded the panel to appoint a candidate with an unconventional background, and Russell became the first Afro-Caribbean appointed to a medical consultancy in the UK He in turn fashioned an excellent career, becoming a noted authority on embryology and congenital malformations of the nervous system.
At the outset of the First World War, Horsley requested active duty on the Western Front, but in 1915 he became Director of Surgery of the British Army Medical Service in Egypt. The following year he volunteered for field surgery duty in Mesopotamia. Suffering severe heatstroke and hyperpyrexia, he died suddenly in Amarah, near Basra in Iraq, on 16th July 1916. He was just 59 years old. The world's attention was understandably elsewhere and it is certain that his achievements would have been more celebrated had he died during less turbulent times.
Sir Thomas Lewis (1881 - 1945)
Cadiovascular Research
Cardiology, Histamine and Inflammation
Thomas Lewis was arguably Britain's foremost clinical scientist during the first half of the 20th century. He is particularly remembered for his ground-breaking research into investigative cardiology, and in delineating the role of histamine in acute inflammation.
Thomas Lewis was born in Cardiff on Boxing Day 1881, the third of five children. His father, Henry Lewis, was a respected local figure, a mining engineer by training who became President of the Coal Owners' Association and was awarded the Albert Medal for bravery for underground rescue work.
Thomas Lewis was educated at home, the exception being a single year at Clifton College. He was tutored initially by his mother, and then by a private tutor. He developed an early interest in natural history and was a lover of the outdoors, finding the mountains and forests far more enticing than his father's large and diverse collection of books. By his early teens he had decided on a career in medicine, moving to London to study at University College Hospital, graduating in 1905 and remaining there (or in linked hospitals) for the rest of his working life.  
Lewis' aptitude for research was immediately apparent, and after qualifying he worked at the London Chest Hospital whilst assisting Ernest Starling with cardiovascular research at UCH. The discipline was a rapid growth area at the time, following pivotal discoveries by some of medicine's outstanding figures in the previous 100 years.
Pathophysiology
Thomas Lewis and his peers moved medical science a step further and, in developing diagnostic tools, revisited physiology as a science. This in turn heralded the recognition of pathophysiology, the body's compensatory mechanisms when faced with subtle deviations from normal functioning, but which may independently have deleterious effects.
First Description of Atrial Fibrillation
In 1909 Lewis acquired Einthoven's string galvanometer and published, in the BMJ the first description of atrial fibrillation that included both clinical and echocardiographic features - 'Auricular fibrillation: a common clinical condition'. Lewis collaborated closely with Einthoven, who was Professor of Physiology at the University of Leiden, Holland and whose innovations led him to be awarded the Nobel Prize for Physiology and Medicine in 1924. Some of the most influential of his numerous publications on cardiology were 'Mechanism and graphic registration of the heart beat' (expanded 3rd edition, 1925), 'Disease of the heart' (1933), 'Vascular disorders of the limbs' (1936) and 'Exercises in human physiology' (published posthumously in 1946).
"Triple Response" and Pain
Lewis gave up experimental cardiology in 1925 and pursued other interests. He evaluated the role of histamine in acute inflammation. In 'The blood vessels of the human skin and their responses' (1927) he described his well- known 'triple response' – when sensitive skin is stroked, vasodilatation, followed by weal formation and then a flare, occurred. Another interest was the science of pain, and he published a paper entitled simply 'Pain' (1942) in which he postulated that this sensation also owed its presence to neurotransmitters.
A Frugal and Impatient Workaholic
Something of a loner all his life, Lewis did not form close personal relationships and had a reputation for being studious, focussed and impatient. He was a frugal workaholic with no interest in personal wealth. However, he enjoyed unbridled respect among his peers and students, and several honours, including a knighthood, followed. Dr Sir Seewoosagur Ramgoolam, who had been his student in the 1930s and who became the first Prime Minister of independent Mauritius, instigated a stamp depicting him on the centenary of his birth in 1981 – the only non-Mauritian honoured in this way.     
Ironically for a man who gave so much to cardiovascular science, Lewis himself developed premature coronary heart disease, at a time when, despite improved understanding of the pathology of atherosclerosis, there were no therapeutic interventions that could halt its progress. He suffered his first myocardial infarction at 43 and survived two more before succumbing to a fourth on 17th March 1945, aged 63 and still in practice.         
Alexander Fleming, Howard Florey, Ernst Chain and the Penicillin story
Medical history is littered with examples of delays and missed opportunities. One of the most glaring of these is the half-century gap between the discovery of bacteria by Robert Koch in 1877 (at the same time that Louis Pasteur was correctly proposing the germ theory of disease) and that of the first antibiotic, penicillin, in 1928. Be that as it may, the penicillin story is a fascinatingly human one, involving three brilliant individuals, several unsung heroes, international collaboration and a good deal of raw luck.
Alexander Fleming was born in Lochfield, Ayrshire, Scotland on 6th August 1881. He was educated locally before moving to London, spending four years in a shipping office before entering St Mary's Hospital Medical School, where he would remain for the rest of his working life. He qualified in 1906 with distinction, and immediately began a research career, starting as an assistant to Sir Almouth Wright, a vaccine pioneer. Already a private in the London Scottish Regiment, he joined the RAMC at the outset of WWI in 1914 and served right through the war, being mentioned in dispatches. He married Sarah McElroy in 1915, and upon return from the war resumed his research, being appointed Professor of Bacteriology in 1928. He had already made his first significant discovery, when in 1922 he isolated lysozyme, a naturally occurring bacteriolytic agent.
Alexander Fleming
In 1928 he was working on the influenza virus and he had cultured Staphylococcus aureus, which is a type of bacteria, on a petri dish. A rather untidy man with a cluttered laboratory, Fleming then left for a fortnight's holiday. Upon his return he observed that some mould had grown in the dish after accidental contamination, and that this led to a bacteria-free circle around the mould. He isolated the substance and called it penicillin, and with further experiments proved that it inhibited the growth of staphylococcus even when diluted 800 times. He reported his momentous, albeit accidental, discovery in the British Journal of Experimental Pathology in 1929. 
Penicillin story
A modest, slightly dour man, Fleming did not believe that mass production of penicillin was viable, and made little further reference to it. It was not until a decade later, several miles up the Thames in Oxford that the next chapter in the penicillin story would be written. Though he received numerous honours including Fellowship of the Royal Society in 1943 and a knighthood in 1944, his career as an innovative scientist peaked with penicillin and he continued with more routine work. His first wife, with whom he had one son, died in 1949, and four years later he married Dr Amalia Koutsouri-Voureka, a Greek colleague. He died from a heart attack in London on 11th March 1955, and was buried at St Paul's Cathedral.
Howard Walter Florey
The second strand in the penicillin story involves Howard Walter Florey who was born in Adelaide, South Australia on 24th September 1898. He was the son of an English immigrant and his Australian-born second wife. He studied Medicine at the University of Adelaide. Upon qualification in 1921, he arrived at Magdalen College, Oxford, on a Rhodes scholarship, gaining a BSc and MA. In 1926 he was elected a fellow of Gonville and Caius College, Cambridge, and received a PhD from there a year later.
Brief periods in the USA on a Rockefeller Travelling Fellowship and back at Cambridge were followed by his appointment in 1931 to the chair of Pathology at Sheffield University, and four years later to the chair of Pathology at Oxford. In 1938, working with Ernst Chain and Norman Heatley, he read Fleming's paper on the antibacterial qualities of penicillin and he set his research team to work on the large-scale production of the mould and extraction of the active ingredient. They were financed by a grant from the Rockefeller Foundation.
Howard Florey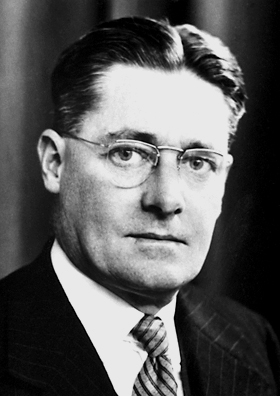 In May 1940 a classic experiment was performed when eight mice were deliberately infected with Streptococcus; the four that were subsequently treated with penicillin survived whilst the others died. The following year penicillin was tried for the first time on a human. The patient, Albert Alexander, a 48-year-old Metropolitan Police Officer, sustained horrific facial swelling after a thorn scratch became infected necessitating several abscess drainages and removal of an eye. He appeared to improve after he was given the penicillin but due to insufficient quantities of the drug, he relapsed and died.
Foiled wish to Patent the new Drug in the UK
In 1943 Florey travelled to North Africa to test the effects of penicillin on wounded Allied soldiers, and he discovered that it was remarkably effective, literally saving life and limb. The clinical benefits having been clearly demonstrated, the focus now turned to mass production of the drug. Again using his American connections, Florey travelled with Heatley to Peoria, Illinois. This was against Chain's wishes, as he wanted to patent the drug in the UK. In America an enthusiastic researcher called Mary Hunt found that the cantaloupe melon provided a medium for prolific growth of the mould. By late 1943 several major drug companies, including Merck, Squibb and Pfizer had begun mass production. By the tail end of WWII allied soldiers were to benefit from this, their wound infections as well as their gonorrhoea cured.
Florey - "The Greatest Australian"
Florey was a remarkably paradoxical character. Driven and ambitious, he was also extremely cautious, and he shunned publicity. He and Fleming rarely met and were certainly never friends, yet their lives had remarkable parallels, and though both spent most of their working lives in genteel academic circles, each retained the blunt manners typical of their native countries. Florey married his first wife, Ethel Reed, whom he met at medical school, in 1926. They had a daughter Paquita and a son Charles (who became Professor of Community Medicine at the University of Dundee), but although they worked closely together the marriage was not happy, and he became romantically involved with another member of the research team, the gastroenterologist Margaret Jennings. Ethel suffered ill health for many years and died in 1966. A year later Florey married Margaret but by then, always a heavy smoker, he was ailing and he died from a heart attack on 21st February 1968. Like Fleming Florey was a highly decorated scientist. He was knighted in 1944 and he made a life peer in 1965 becoming Baron Florey of Adelaide (Australia) and Marston (Oxfordshire). In 1959 he was elected President of the Royal Society. Florey remains an extremely revered figure in scientific circles, and former Australian Prime Minister Robert Menzies described him as the greatest Australian of all time.. 
Ernst Chain
Ernst Boris Chain was the third pivotal figure. Like Fleming and Florey, he was an outstanding scientist who led a very interesting life. He was born in Berlin on 19th June 1906, his Russian father having moved there to study Chemistry at Friedrich Wilhelm University; his mother was a native Berliner. Chain enrolled for the same course and at the same university as his father, graduating in 1930. Realising that he was no longer safe in Nazi Germany, he moved to Britain in 1933. He began work at Cambridge University, studying phospholipids under Sir Frederick Gowland Hopkins. In 1935 he moved to Oxford and researched a wide variety of biochemical areas before joining Howard Florey's team in 1939. He theorised the structure of penicillin (which was confirmed by x-ray crystallography by Dorothy Hodgkin) and worked out how to isolate and concentrate the active ingredient.
Ernst Chain
A brilliant polymath, Chain was also a fine pianist and spoke German, Russian, English, French, Italian and Hebrew. However, he suffered a personal tragedy as both his mother and sister perished in the Holocaust. In 1948 he moved to Rome as Scientific Director of the International Research Centre for Chemical Microbiology. Academic institutions in Italy at the time were bedevilled by corruption and nepotism, and Chain was one of several scientists recruited from abroad to restore damaged reputations as well as conduct research. In 1964 he became Professor of Biochemistry at Imperial College, London, and was knighted in 1969. He retired in 1973 and moved to the West of Ireland, He died in Castlebar, County Mayo on 12th August 1979.
In 1945 Fleming, Florey and Chain were jointly awarded the Nobel Prize in Medicine or Physiology for their momentous work.
Zachary Cope (1881 – 1974)
Surgeon who redefined the acute abdomen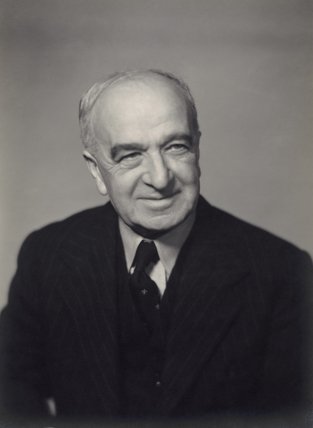 Zachary Cope was a leading light in academic surgery and is best known for his volumes on acute abdominal emergencies. However, his interests were diverse and he made significant contributions to other fields, particularly medical politics and history.
Influenced by electro-physiologist Augustus Waller
Vincent Zachary Cope was born in Hull on 14th February 1881, where his father Thomas Cope was a Methodist minister. He moved to London at a young age, attending Westminster City School and then St Mary's Hospital Medical School. He graduated in 1905, gaining his MD two years later, and becoming a Fellow of the Royal College of Surgeons in 1909. He was immediately elected to the hospital's academic staff, becoming an anatomy demonstrator and at the age of 30 he was appointed as surgeon, where his excellent teaching skills accounted for the large entourage during ward rounds. This was the start of a hugely successful clinical career, but Cope was also a keen academic whose influences included the electro-physiologist Augustus Waller and the serologist Almouth Wright.
Surgical Aspect of Dysentry
During the First World War he served as a Captain in the Royal Army Medical Corps. He saw active service in the Middle East between 1916 and 1918, being mentioned in dispatches during the last year. His paper 'Surgical aspect of dysentery'(1921) was based on his experience in Mesopotamia (now part of modern Iraq).
In 1921 he published 'Early diagnosis of the acute abdomen', the most authoritative text on the subject. In 1972, aged 91, he revised its 14th edition, and the proof of its phenomenal success is that it is still in print in the form of a 21st edition 'co-written' by William Silen.
History of St Mary's Hospital
Cope merged his interest in surgical emergencies with his other passion of medical history, publishing 'Pioneers in acute abdominal surgery'(1939) and 'A history of the acute abdomen'(1965). Most of his historical output was, however biographical. Notable contributions in this area include 'William Cheselden 1688-1752' (1953), 'Florence Nightingale and the doctors'(1958) and his tribute to his mentor 'Almouth Wright, founder of modern vaccine therapy'(1966). He wrote two books about his hospital, 'The history of St Mary's Hospital Medical School'(1954) and 'A hundred years of nursing at St Mary's Hospital, Paddington' (1954). His largest single work was 'The Royal College of Surgeons of England'(1959), in which he chronicled both the public and some less well known domestic history of the RCS, using minutes of meetings over the previous 150 years.  
Cope was, indeed, an active member of the Royal College of Surgeons, becoming a Hunterian Professor and a member of the examining panel for the college Fellowship, in addition to being an external examiner of undergraduates at London, Birmingham and Manchester universities. In 1940 he was elected onto the Council of the college. He was also a member of the Council of the BMA and later became vice-president. During the Second World War he was Sector Officer of the Emergency Medical Service. In his political dealings he was also influenced by Almouth Wright, being passionately opinionated and often losing his normally genteel exterior.
Cope suffered considerable misfortune in his personal life. His first wife Agnes Newth, whom he married in 1909, died in 1922. The following year he married Alice Watts, though she too died relatively young in 1944. He personally maintained excellent health into advanced old age, and in retirement he busied himself mainly with his historical writing. In 1951 he was made an honorary Fellow of the Royal Society of Medicine, and he was also involved in the Medical Society of London. He was knighted in 1953 in recognition of his public service, his name appearing in the first New Year's Honours List of Elizabeth II's reign.
Zachary Cope died in Oxford on 28th December 1974, aged 93.
Robert John McNeill Love (1891 – 1974)
Eminent surgeon and medical writer
McNeill Love was an eminent surgeon and medical writer who is best remembered for several collaborations with Hamilton Bailey. Whilst his literary output was not as prolific as his more famous colleague's, his overall contribution to surgery in the middle part of the 20th century was just as notable. There were remarkable similarities as well as contrasts between the two men, leading to inevitable comparisons.
Brillian Cohort of Young Surgeons
Like Bailey, Robert John McNeill Love, who was always known by the third of his forenames, had Celtic roots, being of Ulster Protestant stock. Born in 1891, he grew up on the Antrim coast, the family home being the former house of Robert Falcon Scott (Scott of the Antarctic). He studied medicine at the Royal London Hospital, qualifying in 1914. This coincided with the outbreak of the war, and he joined the army, seeing service in Turkey and the Middle East. Upon his return he joined the staff at the Royal London, and indeed his war experience was his only work outside of the capital. He passed the FRCS whilst working as Surgical Registrar. Indeed, he was part of a brilliant cohort of young surgeons working together at the London, including Donald Hunter (the founder of occupational medicine), Hugh Cairns (a pioneering neurosurgeon who attained the Chair in Surgery at Oxford), Russell Brain (future President of the RCS) and of course Bailey himself. In 1925 a Consultant vacancy occurred, which was famously keenly contested by both Love and Bailey. Inexplicably, neither was appointed, and Love continued his career at The London, with brief postings to the Metropolitan and Mildmay Mission Hospitals.
In November 1930 McNeill Love and Hamilton Bailey were both appointed as Consultants at the Royal Northern Hospital, Holloway. Less obviously perturbed than Bailey by his failure to secure a teaching hospital appointment, Love enjoyed an excellent career, his skills as a tutor transforming the academic reputation of the surgical unit. He was also noted as a skilled and innovative operator.
Surgery for Nurses
Love's best-known publications are two books he co-wrote with Bailey: 'A Short Practice of Surgery' (1932) and 'Surgery for Nurses' (1933) – remarkably, the first book is still in print and is a standard text for surgical trainees. His papers indicate the breadth of his practice, amongst them 'Prognosis after removal of semilunar cartilages' (1923), 'Gastrointestinal crisis of angioneurotic oedema' (1932), 'A guide to the surgical paper' (1935), and 'Modern trends in biliary surgery' (1952). He served the Royal College of Surgeons as an examiner for the FRCS for many years and as a Member of the Council from 1945 until his retirement in 1953. In retirement he endowed the College the McNeill Love medal, presented to a member of staff who served the organisation for 25 years or more in a capacity other than an academic or senior administrator. 
A devout Christian, Love, like Bailey, endured his share of personal distress. His first wife died quite young and he lost a son to tuberculosis; his daughter, Baroness Caroline Cox, is active in the current political scene. After living alone for many years, he married his housekeeper Rhoda, herself a widow, and they lived together happily until he died aged 83 from stomach cancer on 1st October.
Hamilton Bailey 1894 - 1961
The extraordinary life of a pivotal figure in emergency care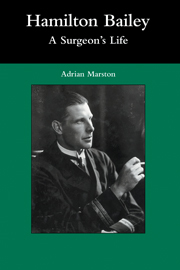 The 26th of March 2011 marked half a century since the death of Hamilton Bailey. However, his name remains known to medical students and doctors thanks to his extraordinary contribution to surgical literature. He also contributed significantly to important developments in emergency care.
Hard Drinking Scottish Roots
Henry Hamilton Bailey was born in Bishopstoke, Hampshire to Scottish parents on the 1st October 1894. His father James was a respected general practitioner. His mother was a nurse who drank heavily and probably suffered from depression, whilst his younger sister had schizophrenia, a source of shame the family tried to hide. Nevertheless, Bailey excelled academically and he entered the London Hospital Medical School in 1912.
Captured by the Germans
At the outbreak of the First World War and whilst he was still a medical student Bailey volunteered for the Red Cross. Arriving in Belgium, he was soon captured by the Germans as a prisoner-of-war, and he was sent to work on their railways. When a troop train was wrecked he was arrested on suspicion of sabotage; execution seemed certain until the intervention of the American Ambassador in Berlin helped reprieve him. He returned home to continue his studies but after he qualified in 1916 he joined the Royal Navy, serving on HMS Iron Duke at the Battle of Jutland.
He returned to the Royal London Hospital to train in surgery, qualifying in 1920. In 1924 he accidentally pricked his left index finger during surgery and infection set in, resulting in a stiff and useless finger which was subsequently amputated.
Demonstrations of Physical Signs in Clinical Surgery
The London Hospital had a remarkable tradition in surgery and Bailey was developing a reputation as a fine teacher and writer. He moved from London in 1925, briefly held the post of Assistant Surgeon at Liverpool Royal Infirmary and was then appointed Surgeon to Dudley Road Hospital. It was here that he started writing in earnest. In 1927 he published his first major book Demonstrations of Physical Signs in Clinical Surgery. He met and married Veta Gillender, a young photographer whose superb pictures were an integral feature of his books. In 1929 there was a further unsuccessful application for a consultancy, this time at Bristol Royal Infirmary.
Organised Drill for Cardiac Arrest
In November 1930, however, he returned to London after he was appointed Consultant Surgeon to the Royal Northern Hospital, Holloway. Putting behind his disappointment at not securing a teaching hospital appointment, he expanded his reputation as a charismatic teacher and eloquent lecturer. These were the days before sub-specialisation, and Bailey's large and diverse practice included abdominal surgery, urology, orthopaedics, trauma and head and neck surgery. He was particularly innovative in the emergency care domain. He was also one of the first surgeons to devise an organised drill for cardiac arrest, and wrote a paper on this in the BMJ which provoked enough correspondence to make the editor 'close' the matter.He made blood transfusions more widely used, and reiterated the importance of the delayed primary suture. He also organised the out-patient urology clinic into the one-stop format recognisable today.  
It is, however, as the most prolific surgical writer of all time that he is best remembered. His three most famous works are Demonstrations of Physical Signs in Clinical Surgery(1927), Emergency Surgery (1930), and A Short Practice of Surgery(1932. Remarkably, all these books are still in print and widely read. He also edited The Surgery of Modern Warfare (1940) during the Second World War, and revitalised Pye's Surgical Handicraft (1938), a classic text from an earlier age. He wrote seven smaller books, and published 120 papers. For all his ability there were, however, negative aspects to his character: he was demanding and domineering, had few social graces or respect for authority, and little rapport with patients or colleagues.
Horrific Railway Accident
The Baileys suffered an appalling tragedy in on 29th July 1943 when their son Hamilton, their only child, was killed in a horrific railway accident whilst returning to London from a school trip to Cumbria. As he leaned from a train window, a door from a passing northbound train flung open, dealing a massive, instantly fatal blow to his head. Bailey's mental health had probably always been fragile beneath his driven exterior, and his family history portended vulnerability. The tragedy precipitated a rapid worsening, with a noticeable decline in the quality and quantity of both clinical and academic work. His behaviour became erratic, with frequent outbursts of anger.
Prefrontal Leucotomy or Lithium?
It was soon obvious that he could not continue in clinical practice, and he resigned his hospital post in 1948. Initially reluctant to seek help, he eventually came under psychiatric care, initially at Napsbury Hospital in St. Albans, Hertfordshire and then at St. Andrews, a private clinic in Northampton, but to no avail. Inevitably he was sectioned under the Mental Health Act and in dire straits he was admitted to Graylingwell Hospital in Chichester, Sussex, in 1949. He was paranoid, manic, uncooperative and, for three years, utterly unresponsive to treatment. The controversial prefrontal leucotomy operation seemed inevitable; however, David Rice, his Consultant Psychiatrist took the advice of his Registrar, a young Australian called David Moore, who alerted him to the new drug lithium and suggested it should be tried on Bailey as a last resort. Within weeks an improvement was evident, and three months after becoming possibly the first patient in Britain to receive the drug, he was discharged having made a remarkable recovery.
The Baileys retired to Deal, Kent and later Malaga, Spain. He continued writing, and, though not in active practice was able by wide reading and contact with contributors to maintain an intimate knowledge of advances in surgical practice. Hamilton Bailey died from septic peritonitis in Malaga on 26th March 1961, aged 66. Veta continued to live in Spain until her death in 1989. 
The English Church in Malaga was and remains a focal point for the expatriate community. Perhaps fittingly for a man whose life was so turbulent, he was buried in its tranquil cemetery, where successors and aficionados of medical history continue to visit and pay respect to brilliant, tormented figure that was Hamilton Bailey.
Sir Archibald McIndoe 1900 - 1960
War and Medicine
Wars are never pleasant experiences, but they have provided unique challenges as well as learning experiences for the medical profession. The discipline of plastic surgery, which today is inextricably linked to cosmetic treatment, evolved from the trauma domain, and Archibald McIndoe was a key figure in its development.
Spitfire Pilots and Plastic Surgery
Archibald McIndoe was born in Dunedin, New Zealand on 4th May 1900, where his father John was a printer. He attended school and university in Otago where he studied medicine, qualifying as a doctor in 1924. After house officer posts at his teaching hospital, he won a scholarship to the United States and he worked at the Mayo Clinic for five years, initially as First Assistant in Pathological Anatomy. His early interest was hepato-biliary disease, on which he published several papers. It was whilst in America that he met Lord Moynihan who, impressed by McIndoe's precocious talent, suggested a surgical career in London. It was a natural progression as his cousin, Sir Harold Gillies, was an important figure in the relatively new discipline of plastic surgery.
McIndoe arrived in London in 1930 and became clinical assistant to Gillies' department at St Bartholomew's Hospital. He qualified as a surgeon in 1932 and became General Surgeon and Lecturer at the Hospital for Tropical Diseases, before becoming a Consultant at the Royal North Stafford Infirmary and Croydon General Hospitals. He was also appointed Consultant to the Royal Air Force in 1938 and at the outbreak of World War II moved to the Queen Victoria Hospital in East Grinstead. With a foresight conspicuous by its rarity in healthcare planning, the hospital was built on ample land with room for expansion to allow the establishment of a plastic surgery unit, to cope with the inevitable war-related workload. The burns suffered by pilots were often horrific, due to the large fuel tanks carried by the powerful Hurricane and Spitfire jets. McIndoe and his team worked tirelessly, operating day and night, and he resolutely refused to be put in a uniform himself.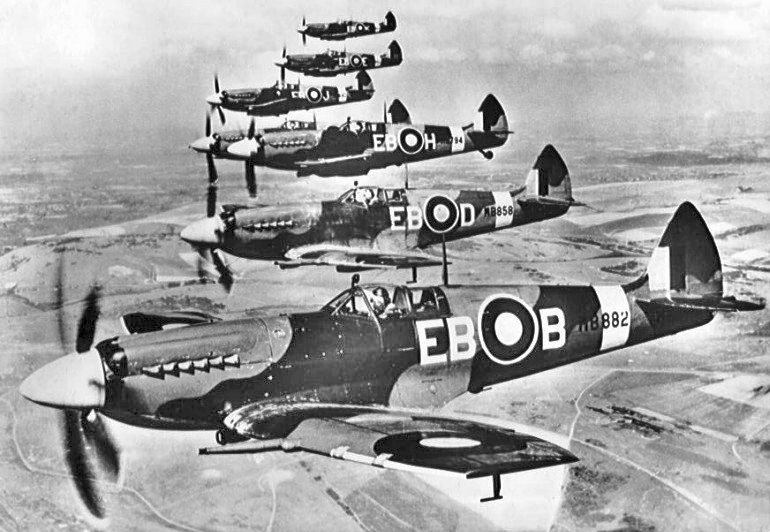 The Guinea Pig Club
McIndoe treated several hundred airmen, performing pioneering plastic surgery to rebuild their faces and hands. Many of them went back to fly again.
From this experience came not only an improvement of the technical side of trauma management, but an understanding of the psychosocial consequences of disfiguring injury. McIndoe campaigned for the development of such facilities, and for the improvement of the pay and conditions of injured ex-servicemen. The Guinea Pig Club, founded by his former patients, perpetuates his memory.
McIndoe became a CBE in 1944 and was knighted in 1947. He became a member of the Council at the RCS in 1946 and was vice-president in 1958, giving the Bradshaw Lecture that year on facial burns. He was a founder member of the British Association of Plastic Surgeons and became its third president. He was single-minded and not afraid to upset others in order to get his way. He died suddenly from a heart attack in his sleep on 12th April 1960. He was just 59, and still in service. His ashes were buried at the RAF church of St Clement Danes.
Dame Cicely Saunders 1928 - 2005
Nurse, doctor and founder of the modern hospice movement
Paradoxical Relationship with Death
Strange as it seems, the medical profession's relationship with death has been paradoxical. The scientific advancements of the 20th century served, if anything, to heighten the fear of death and the taboos that surround it. Two brilliant women must therefore take much of the credit for more enlightened attitudes to end-of-life care. The Swiss-born American Elisabeth Kübler-Ross carried out seminal work on the psychological impact of receiving a serious diagnosis and impending death. This coincided with the founding of the modern hospice movement in the UK by Dame Cicely Saunders.
Scoliosis of the Spine
Cicely Mary Saunders was born in Barnet, Hertfordshire in 1918 and was educated at Roedean School. Her interest in healthcare was stimulated by her own struggle with illness as scoliosis of the spine led to a taxing daily exercise routine. In 1938 she began studying at Oxford University but against her family's wishes she abandoned her studies in 1940 to become a student nurse at St Thomas' Hospital. Advised in turn to quit nursing due to her back condition, she returned to Oxford in 1944, qualifying as a medical social worker in 1947 and becoming a lady almoner at St Thomas's hospitalin 1947.
"A Window in your Home"
She began work as an almoner at the Archway Hospital in London where in 1948 she formed a pivotal relationship with David Tasma, a Polish-Jewish émigré who was dying of cancer. Before his death they discussed the possibility of founding a home where terminally ill patients could live out their final days peacefully and with this in mind, when Tasma died aged just 40, he left her the sum of £500, saying that he would be "a window in your home"
David Tasma
"Nurses have no Political Clout"
There were, however, further hurdles to overcome before this goal of could be realised. A surgeon who was an acquaintance advised her that, as a nurse, she would not have the necessary political clout to start a new movement. As a consequence, at the age of 33 she began her medical training at St Thomas', qualifying as a doctor in 1957. 
After qualifying, she won a scholarship and she researched pain management in the terminally ill at St Mary's Hospital, and also assisted nuns caring for the terminally ill at St Joseph's in Bayswater. In 1959 she wrote a 10-page proposal for a hospice; building work started in 1965, and in 1967 St Christopher's Hospice in Sydenham, South London, complete with 54 beds, admitted its first patient. It soon became a research centre with an academic unit. Having been founded entirely on charitable donations, just three years after opening the NHS was contributing two-thirds of the running costs. It continues to thrive at its original site, but has since been joined by many more hospices nationally.
Pallitive Care Programmes
Cicely Saunders married another Pole, the painter Marian Bohusz-Szyszko, in 1980 when she was 61 and he was 79.  She covered the walls of St Christopher's, where he came to live and paint, with his pictures. Saunders remained medical director of St Christopher's until 1985. She died from breast cancer on 14th July 2005, receiving her own terminal care at St Christopher's Hospice. St Christopher's Hospice has trained more than 50,000 students and spread palliative care programmes to more than 120 countries worldwide..
Dame Sheila Sherlock (1918-2001)
Leading authority on liver disease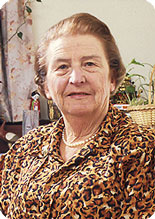 Development of Hepatology
Sheila Sherlock was the pivotal figure in the development of hepatology as a clinical and academic discipline, that is, the study of the liver ,gallbladder, biliary tract and pancreas), and for decades she was unchallenged as the world's foremost authority in this field. In a glittering 60-year career, she became one of the most famous figures in clinical science.
Diseases of the Liver and Biliary System
Sheila Patricia Violet Sherlock was born in Dublin on 31st March 1918 and settled with her family in Folkestone, Kent in early childhood. She gained a place to read medicine at Edinburgh University in 1936, and graduated five years later, winning the Ettles scholarship for finishing top of the year. She was soon appointed assistant lecturer at the University's department of surgery under her mentor Professor Sir James Learmonth, whom she credited with teaching her how to conduct research and write a paper. She stated that her interest in liver disease developed as 'no one else was doing it'. The choice was timely, for the next few years would see increasing health challenges in this area, from the high incidence of jaundice in returning allied troops to alcohol-related disease and infective hepatitis. From Edinburgh she moved to London after being appointed first a research fellow and, aged just 30, a lecturer and honorary consultant physician at the Royal Postgraduate School at Hammersmith Hospital. She worked with Professor Sir John McMichael, building up a liver unit from scratch that became renowned within five years. In 1951 she was elected a Fellow of the Royal College of Physicians, by far the youngest woman to be honoured in this way. Her book Diseases of the Liver and Biliary System, published in 1954, was one of the earliest and certainly the most influential in this area; it has been translated into six languages and passed through 11 editions, latterly co-authored with James Dooley.  
The Royal Free Hospital
In 1959 she was appointed Professor of Medicine at the Royal Free Hospital Medical School, the first woman in Britain to hold such a post. Despite, or perhaps because of its tradition of helping students from relatively disadvantaged backgrounds to enter the medical profession, the Royal Free was often perceived as a poor relation among London teaching hospitals. Once appointed to the chair, however, Sherlock swiftly changed that image. A diminutive but tremendously energetic character who 'moved like a tornado' according to Sir Roy Calne, her distinctive presence had a galvanising effect on the medical faculty's development and morale. She built up a liver unit which became world famous, the ripple effect benefiting allied specialties such as surgery, radiology and pathology. Research fellows were drawn from all over the world, and as the specialty was still in its relative infancy, she could at one time claim that every hepatologist in the world had worked under her.
Sheila's Green Pen
Her relationship with her research fellows was, however, famous in medical circles for its paradoxical nature. She worked ceaselessly for them, conducting a weekly ward round, teaching and supervising research. However, their draft manuscripts would receive a pounding from her green pen. On a bad day she was not averse to ripping up a paper whilst reciting a litany of its faults, sometimes reducing male colleagues to tears. Yet most persevered, holding her in great affection and they knew that a successful stint in the department was a true badge of distinction.
Though her main commitments were academic, she maintained a sizeable clinical practice throughout her career and was paternalistic towards her patients – not entirely surprising, given that liver maladies can be the end product of self-indulgence, but still quite different from the consensual doctor-patient relationship that is in vogue today. In the 1950s and 1960s, patient consent for research was a far less bureaucratic process than now, and Sherlock had her critics amongst colleagues for what they perceived as over-zealous recruitment. Foremost among them was Maurice Pappworth, a prominent Liverpool physician and indefatigable critic of the medical establishment, who particularly railed against anti-Semitism and the lack of a meritocracy in consultant appointments. Whilst Sherlock was hardly guilty of either, Pappworth criticised her recruitment methods in an article in the magazine Twentieth Century and again in his 1969 book Human Guinea Pigs. Like James Paget before her, she remained a staunch defender of scientific method and its necessary tools. An unpleasant storm raged, and she never forgave Pappworth. 
Gut
Sherlock was active nationally and internationally, serving as vice-president of the Royal College of Physicians, as president of the British Society of Gastroenterology, as editor of Gut and the Journal of Hepatology, and as founder and later president of the British Liver Trust, a charity supporting liver research and patients with liver disease. She was a famously entertaining lecturer, retaining the audience's interest by homing in on what mattered in addition to a propensity for firing questions. Created a Dame in 1978, she retired from the chair of medicine in 1983 but continued to see patients and to write. Her final output was a staggering total of over 600 research papers, review articles and book chapters. In 1990 Scientist magazine named her in the top 10 of most cited women scientists of the previous decade.
The Arsenal FC
In contrast to many successful female doctors of her era, she enjoyed a conventional family life with her husband Gerry James, also an eminent physician, with whom she had two daughters. A keen tennis player, she also retained more than a passing interest in Kent County Cricket Club and Arsenal Football Club. Her health was good until pulmonary fibrosis began to take its toll in the last couple of years of her life. She died on December 30th 2001.
Jean Shanks  1925-199
Pathologist, entrepreneur and philanthropist
One of the leading doctors of her day, Jean Shanks enjoyed successful parallel careers as an innovative clinical pathologist, a businesswoman and a philanthropist. Prior to her private pathology company JS Pathology, the service levels provided by NHS path labs were notably poor with average turnaround times for routine tests, let alone esoteric ones measured in days. Jean improved this to an average of four hours and set a new benchmark for diagnostic service delivery. Due to the service levels provided by JS Pathology, the Harley Street consultants were able to provide their patients with unparalled levels of medical service. This then encouraged all other labs to raise their own performance levels.
Automated Laboratory Testing
She was born in 1925 and started her medical training at St Hugh's College, Oxford, in 1943 before transferring to the Middlesex Hospital for her clinical studies. She qualified in 1950, one of only two female graduates in her year. She won a Fulbright scholarship to train as a pathologist. She became a reputable haematologist and retained an interest in chemical pathology, being instrumental in developing automated laboratory assays and computer-generated results.
JS Pathology Services on Harley Street
In the early 1960s she joined Martin Hyams in the private sector and in 1965 established her own pathology laboratory in Harley Street, later naming it JS Pathology Services. It would literally cover London's most famous medical street, its interconnecting tunnels facilitating rapid transfer of specimens and results between practices. Though the overall economic situation in the UK was bleak during the 1970s, private practice flourished in London thanks in part to the patronage of wealthy foreigners, many of them from oil-rich Gulf Arab states. JS Pathology was floated as a public company in 1975, increasing Shanks' personal wealth considerably. Shortly afterwards she started the Jean Shanks Foundation, a charity linked to the Royal College of Pathologists, providing scholarships for postgraduate training in the specialty. Always passionate about art and music, she expanded her philanthropy through the Jean Shanks Fund for the benefit of aspiring opera singers at Glyndebourne. 
Dr Shanks was a relentlessly hard worker, eschewing a conventional home life in her youth to build up her businesses. In 1976, aged 51, she married Prince Yuri Gaziltine, a suitably accomplished and versatile man. An aristocrat who was born in Japan of mixed Russian and British descent, he fashioned careers as a feature writer with the Sunday Express and then a press officer for Hunting Aviation. In 1952 he left for Northern Rhodesia, where he worked with the Prime Minister Sir Godfrey Huggins to fight for the federation of Rhodesia and Nyasaland, a plan that was ultimately doomed. Upon his return to London, Gaziltine entered the public relations industry, founding a consultancy firm. Though he had a colourful personal life and had been married three times before, his union with Shanks was successful and lasted until her death.
The Lancet moves to the House that Jean Built
In 1992 Shanks moved her laboratories from Harley Street to a converted warehouse in Camden, which is now the home of Elsevier Publishing and The Lancet. She oversaw the development of the Chandos Clinical Research Centre to provide a biochemical resource to the drug industry. She retained personal control and was acknowledged as a caring employer although this was a large set-up with close to 2,000 staff. An excellent hostess, her annual parties formed important networking opportunities for doctors and related health professionals setting up in private practice. She was active in many medical clubs, especially the Chelsea Medical Society, of which she became president.
Bob Davidson, the Editor of Total Health who used to work for Dr Shanks says, "Dr Shanks was an inspirational leader, she loved her staff and we loved her. She was also extremely 'canny' with the overheads and hated to see any lights left on or staff using the lifts when we could use the stairs. You were never surprised to be suddenly plunged into darkness when working late".
In retirement Shanks divided her time between her farmhouses in Suffolk and France. Her own health was robust until she developed a rare malignancy, duodenal carcinoma, from which she died on 19th November 1999, aged 74. She was survived by her husband, who died on 28th November 2002, aged 83. Her name lives on through her charitable foundations and through the annual Jean Shanks lecture.  
Prudence Tunnadine (1928- 2006)
Founder of the Institute of Psychosexual Medicine
Prudence Tunnadine was one of a select group of single-minded women, including her famous predecessor Marie Stopes and contemporary Virginia Johnson, who combined scientific method, business acumen and not a little personal charm to publicise human sexuality, making it a recognised branch of medicine.
Prudence Tunnadine was born Lesley Prudence Dundas Bellam in Chiswick, London, on 5th December 1928. Her father worked in the rag trade and was an army reservist who volunteered for service at the outbreak of World War II, being commissioned to the Royal Tank Regiment. This prompted the family's move to Sussex, and having started her education at Bedford Park High School for girls, she completed her school days at Chichester High School. At the end of the war her father was posted to India, where she joined him for just over a year before moving back to London to study medicine at Guy's Hospital, qualifying in 1953. 
Doctors and Psychological Sexual Distress
Originally intent on a career in obstetrics and gynaecology, she reached registrar level but decided that this demanding specialty was incompatible with her home circumstances. She married David Tunnadine, who was to become a GP, when they were fourth year medical students, and went on to have four children. Using her knowledge and skills she turned to family planning work and subsequently realised that patients often brought psychological and sexual distress to their doctors in the guise of physical symptoms. Joined by a few like-minded colleagues, she recruited the eminent psychologist Tom Main who, using methods pioneered by Michael Balint, had been running training seminars for these doctors. From there, specialist psychosexual clinics developed, culminating in the foundation of the Institute of Psychosexual Medicine (IPM), based in Chandos Street off Cavendish Square in London, in 1974. It remains the UK's foremost institution for education, training and research in this field, all under the umbrella of the NHS. In the early days the overwhelming majority of patients treated were women, but recent years have seen an increased awareness of, and interest in, male psychosexual problems.
"Sense and Nonsense about Sex"
Tunnadine was on the staff of the IPM from its inception, becoming scientific director in 1990 until her retirement in 2000 aged 71; she also ran a private practice on Harley Street. She published prolifically on the subject, including 'Contraception and Sexual Life' (1970), 'Sense and Nonsense about Sex' (1981), 'The Making of Love' (1984) and 'Insights into Troubled Sexuality' (1991). 'The Making of Love' drew on experience from her consulting practice, by which time she calculated that she had treated 30,000 patients. Her writing career was lucrative, for these texts were targeted at the wider public as well as health professionals. 
Her personal life was not without difficulties; her marriage broke up and she was divorced from David Tunnadine in 1978. In retirement she opted for a quieter life in her adopted Sussex. She died from carcinoma of the bowel in Ditchling, East Sussex on 15th December 2006, aged 78.