Mr Daryll Baker is one of London's most senior and respected Consultant Vascular & General Surgeons. Daryll Baker qualified in Medicine from Oxford University and trained in surgery in Nottingham and Edinburgh, before joining the Royal Free Hospital in 1997. In addition to his private practice at The Wellington Hospital in North London, he runs busy arterial and venous specialist clinics at both the Royal Free Hospital and Edgware Community Hospital.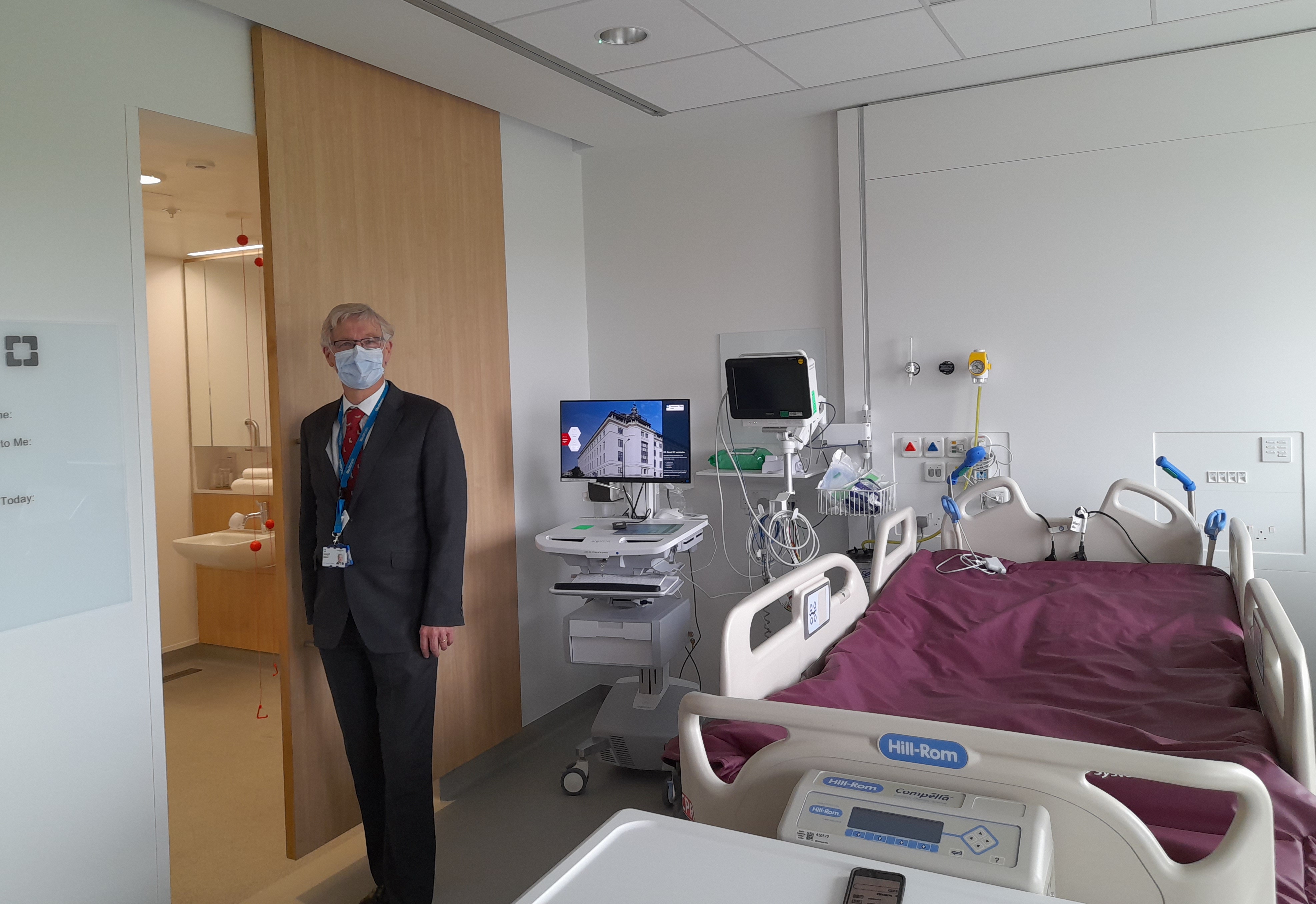 At Edgware, his day-case unit procedures include varicose vein surgery, hernia repairs and skin lesion excisions. 
At the Royal Free Hospital he undertakes major vascular and endovascular surgery including aortic, carotid artery and peripheral vascular procedures.
Daryll's experience of both practising as a leading surgeon and being at the forefront of medical academia and healthcare communication means that totalhealth benefits from a wealth of insight and talent in modern mainstream medicine. Daryll believes that the time is now right for the information that is normally only shared between medical colleagues in the teaching hospitals to also now be available to patients in a format that is readily accessible and that can be questioned. This means that you can now go directly to the experts for independent guidance and help.
Mr Baker has been a Vascular Consultant Surgeon for over 15 years and runs a busy extensive Vascular practice attracting patients from both within the UK and also worldwide. His surgical practice embraces all open and endovascular interventions in arteries and veins. He leads the largest hyperhidrosis service in North London

He is a Senior Lecture in Vascular Surgery at University College London and he and his research team have written and presented over 150 academic papers both nationally and internationally. He is a member of the British Journal of Surgery Editorial council and reviews papers for several other journals. He is the Surgical External examiner for the University of Brighton and Sussex, the Royal College of Surgeons of Ireland Medical School and the Malaysian Penang Medical School. He is regularly the external examiner for the Sri Lankan College of Surgeons.
Mr Baker has been a council member of the Vascular Society, Association of Surgeons of Great Britain and Ireland and Surgical Academic and Research Society.
Although on the international stage, when time permits Daryll enjoys long walks through the English countryside with his family.