Primary Care and International Occupational Health Physician, Dr Charlie Easmon  feels that corporate patients are often let down by a lack of early intervention and referral to appropriate treatment. Dr Easmon answers the question;
Who can you talk to if you have a problem with mental health at work?
Independent Professional Advise for Economic and Health Recovery
The professional body representing Human Resources, the CIPD are campaigning for improved
recognition of mental health
issues and policies in the workplace. This has become such a big deal that even the Organisation for Economic Co-operation and Development (OECD) are including corporate mental health as a key economic indicator. Whether or not your company has  a reliable, high functioning occupational health service that is proactively seeking to improve mental health could have a major impact on your well-being. The whole modern emphasis is to encourage conversations around mental health, to identify issues and to help keep all affected people in their jobs.
Companies with good health policies will refer patients after fourteen days of continuous or accumulative sickness of any kind, whether this is physical or mental. If you are the affected individual and your GP keeps sending in fit notes for you, it imight be time to break the cycle and insist on an early occupational health referral that should get you better quicker and more effectively.
Good Occupational Health will dissect out the problem with your health and your work and independently advise on the best solutions for your recovery,
rehabilitation
, full or part-time return to work - and they will also help your employer consider faster non-NHS options for your recovery,
The Primary Care Physician and Work-Related Mental Health issues
The problem that may be going through the mind of anyone suffering in the workplace is, how does the family (or corporate) doctor work with mental health issues in order to ensure the best possible and confidential care, especially for an area of medicine that is so sensitive with regard to possible implications? In other words, who do you turn to for help?
Ideally you would be talking to your line manager too, but your reaction to this may depend on the corporate
culture
and policy and so being fully frank may not always be sensible, and you would not normally discuss confidential medical matters with your manager in any event.
Your GP would probably be your best option, but despite full professional confidentiality patients sometimes feel too close to their family doctor and may be concerned about revealing too much. As
Professor Oscar D'Agnone
reports, this would definitely appear to be a consideration for anyone struggling with a prescription drug dependence.
In these circumstances, an independent primary care physician with an interest in occupational and mental health is probably going to be in a good position to advise as well as be of immediate help.
I see a broad range of mental health issues and conditions ranging from anxiety and
stress
through to
depression
, dual-
diagnosis
, alcohol and substance abuse. Although it is broadly reported that mental health issues affect up to one in four of us at any time, people working within high pressure situations such as senior executives, traders and lawyers are particularly
prone
(or are attracted) to these conditions.
Due to their often self-less nature, top performing staff can be the most vulnerable, but they are also often the least willing and have the least time to seek help.The difficulties facing employees and managers when they think they might have a mental health issue.
A Desire to Help others
Colleages will often be the first to know that you are suffering, and equally you will be able to see the first signs in others.
What are the signs that a colleague is suffering?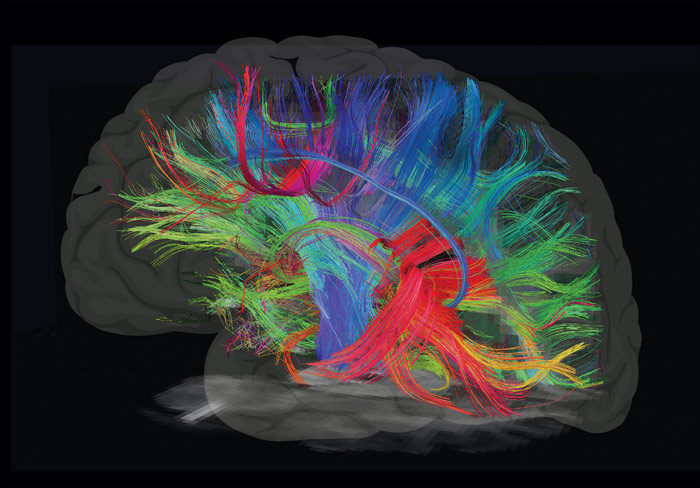 Hangovers
Over commitment 
Unrealistic goals
Deterioration in appearance and productivity
Preoccupation with alcohol – comes out in the language (how much fun they had last night)
Mood changes,
Mood swings
Outbursts
Attempts to hide or conceal (mints/ sneaking off work, claiming they have food poisoning /

flu

)
GP or Primary Care Physician?
As a generalist the GP normally does not specialise in occupational health. GPs also generally lack the time as well as time flexibility to be able to suit the needs of the patient around work. Patients will often prefer to reach out anonymously in the first instance via an email enquiry to the clinic. A good primary care practitioner will be able to offer discrete sessions to fit with the patient's work as well as provide possible Skype options where appropriate. Patients may also feel more at ease and comfortable to be completely open with a doctor who is entirely independent of their employer.
It is also important that the doctor has a good knowledge of best clinics and community support – to signpost as necessary.
If you think you might have a problem here are some of the questions that it might be worth considering:
Who do you and other top performing business people turn to when life gets too complicated?
Are you at work with a mental health, drug or alcohol problem?
Do you find it hard to tell the boss and clients you are on burn out?
Do you have a sense of isolation at work?
Are minor issues becoming major hurdles?
Is the company doctor sensitive to the patient or the employer?
Do you feel that you can't afford the time off work for rehab and recovery?
Are you worried about speaking to HR and the Company Doctor?
Do you feel that you can't tell the boss that you are suffering from stress?
Are you partying too hard after work?
Do you need an independent doctor who is expert in recovery?
Are you worried about using company insurance?
Are you worried about the impact on family?
If the answer is yes to any of the above questions, then you are not alone and the sooner that you speak to an independent primary care physician or other appropriate healthcare professional the better. Mental health illnesses have a nasty habit of only heading in one direction and without help it can become all too much and you risk losing far more.
Dr Charlie Easmon integrates mainstream medical treatment with rehabilitation and recovery.
City safe harbour detox facilities and relevant experts can also be contacted via the appointment tab above.