Following concerns over the inappropriate use of cosmetic products such as botulinum toxin (otherwise known as Botox), the General Medical Council (GMC) have issued new guidance meaning that doctors are now prevented from prescribing these drugs 'remotely' by phone, fax or online.
The latest guidance was issued on 23rd July 2012 and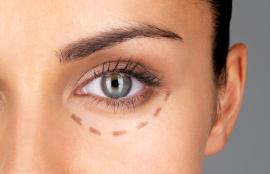 says that before doctors prescribe over fax, video-link or online, they must be satisfied "...that [they] can make an adequate assessment, establish a dialogue and obtain the patient's consent". Doctors can only prescribe following a physical examination, and this applies to any non-surgical cosmetic medicinal products such as Botox, Dysport, Vistabel or other injectable cosmetic medicines.
Commenting, GP Dr John Tanqueray, a member of the British Association of Cosmetic Doctors and owner of the Mulberry House Clinic & Laser Centre, said:
This legislation is long overdue and comes as a welcome development for patients seeking professional, one-to-one and safe cosmetic advice and practice. Before the GMC's intervention there have been a number of unqualified people obtaining BOTOX® through 'remote' prescriptions. This has meant a lack of proper oversight of BOTOX® use.