Commenting on the new draft guidelines on NHS fertility treatment, Consultant Gynaecologist, Mr Adrian Lower writes:
The document published today (22 May) is an update of the original guideline published in 2004.  It is currently in draft format and registered stakeholder organisations have until 3rd July to make any comments or observations.  Following this an amended version will be published, at which time it will act as the definitive guidance for the new Clinical Commissioning Groups (CCG) proposed under the new Health and Social Care Bill.  
The guideline is a careful review of the available evidence from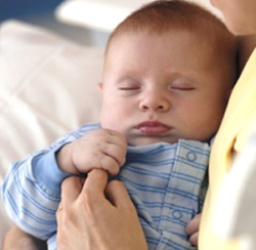 high quality clinical studies and has been produced by some of the most respected clinicians in our field with appropriate lay and paramedical input.  Recent headlines inevitably focus on the advice to extend the age of patients eligible for treatment to 42.
Whilst success rates are much lower for women over the age of 40, there is still a 12.5% chance of successful conception, and it is hard to assess the benefit of a failed cycle of treatment in assisting people to move on with their lives.
Unfortunately there are currently few measures to ensure that this guideline is implemented by the new Clinical Commissioning Groups (CCG) who will make decisions on what services they will provide based on their perceived needs of the local community.  This will inevitably lead to persistence of the current postcode lottery where the treatment available to you depends on where you live.
Regardless of the NICE Guidelines, the CCGs are going to continue to work within a cash limited budget and will have to make difficult decisions regarding provision of care.  It is hard to believe that there will be any significant change in the rather patchy implementation of the new guidelines over the previous edition.  Many people will therefore continue to be forced into the private sector for fertility treatment which should be available to them on the NHS.
Many commissioning groups make the excuse that they are not funding fertility because it is not a life-threatening condition.  This is unfair and hugely understates the profound distress and impact of infertility on otherwise fit and healthy people.