Fortius Clinic is the UK's largest single orthopaedic and sports injury medicine group in the UK. Home to over 80 leading specialists, we are dedicated to providing innovative and long-term solutions to patients with a range of musculoskeletal conditions, both surgical and non-surgical.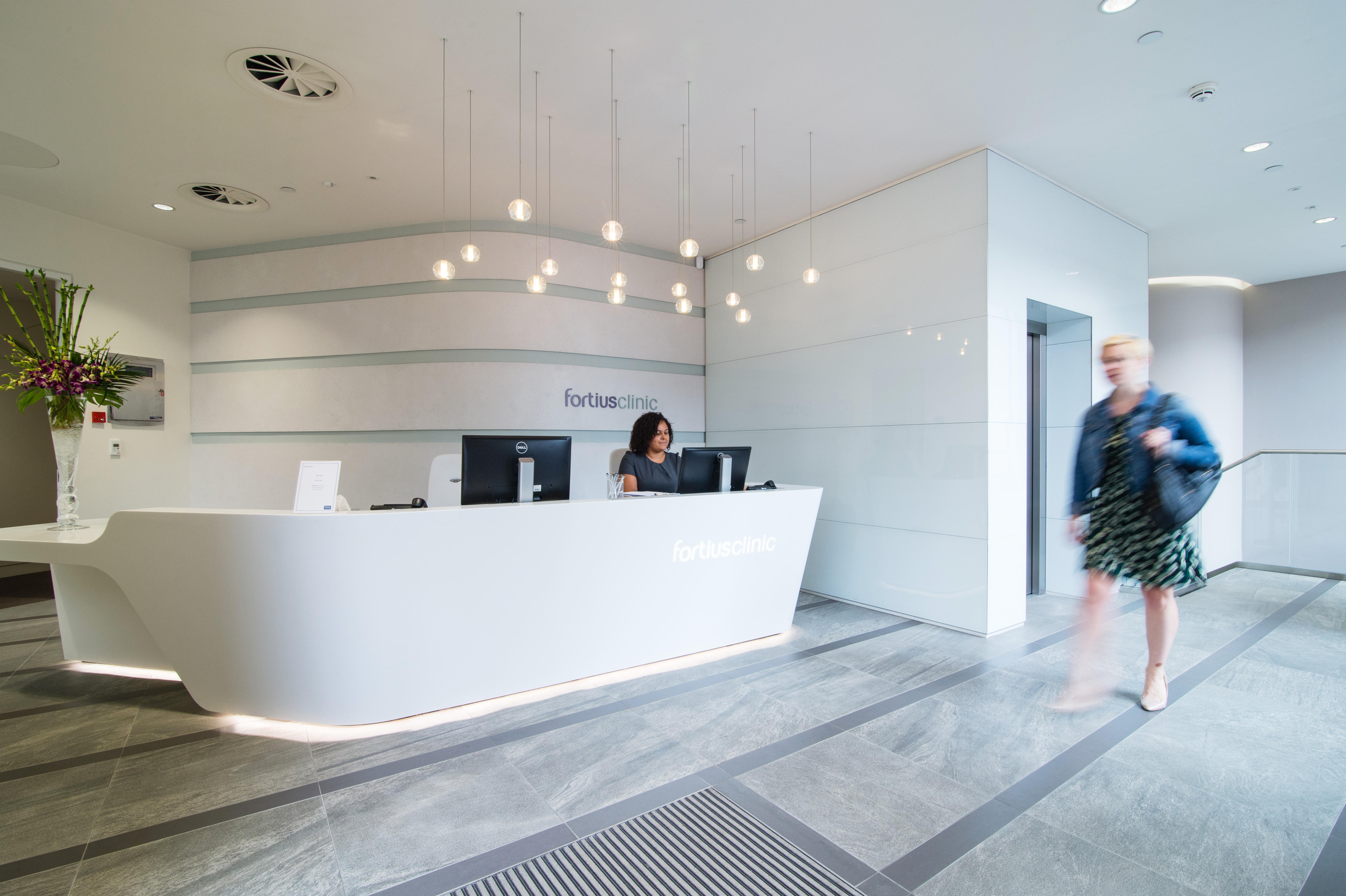 The clinic has been independently praised for their open culture, a consistent approach to continuous improvement in all areas and a clear vision to deliver high quality care for patients. Staff go above and beyond for their patients, working especially hard to meet holistic needs and to make the patient experience as pleasant as possible.
Inspectors noted the warmth and compassion with which consultants treated all patients. Systems and processes were in place to ensure that patients were treated with compassion, dignity and respect and they were involved in decisions about their care and treatment. 
Outpatient facilities
Fortius operates three outpatient sites across Central London, the Fortius Surgical Centre and a Joint Replacement Centre in partnership with Bupa Cromwell. Fortius outpatient clinics provide outpatient consultations, diagnostic scans and interventional radiology services. Patients are treated by sub-specialists who cover all orthopaedics including hip, knee, groin, shoulder, foot, ankle, spine, hand and wrist, podiatry and pain conditions.  
Accredited FIFA Medical Centre of Excellence
Fortius Clinic has become the centre of choice for many international sports clubs and elite teams and is an accredited FIFA Medical Centre of Excellence. Fortius' commitment to improving diagnosis and treatment in orthopaedics and sports medicine is evidenced through the Fortius International Sports Injury Conference and charitable work through the Fortius Research and Education Foundation.