What is heartburn?
Heartburn is often one of the first symptoms of indigestion that people experience. Heartburn is the result of the reflux of acid up into your chest, the symptom of which is a burning feeling. This pain usually feels like burning at the front of your chest, but it can also occur in the centre of your back (between the shoulder blades). The term heartburn is often used interchangeably with acid reflux or gastro-oesophageal reflux disease (GORD), although in GORD there may be underlying inflammation of the oesophagus (oesophagitis).
For more information about indigestion, read this article alongside What is indigestion?
Heartburn causes
Heartburn is often worse at the following times:
After heavy/rich meals and if you eat late
If you eat and then stoop/bend (e.g., doing gardening
When you're lying flat at night.
We increasingly realise that heartburn can show itself in other ways. Sometimes a persistent cough can be the first sign of heartburn. Rarely (especially in younger people) new onset asthma/wheeze may indicate heartburn. A sore throat, a feeling of a lump in the throat or a hoarse voice may also be a sign of heartburn. So gastroenterologists may get referrals from chest physicians and Ear Nose and Throat specialists, as well as GPs.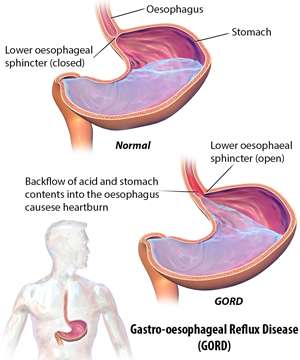 Barrett's
oesophagus
In rare cases, heartburn over a number of years can cause the lining of the gullet to change - this is called Barrett's oesophagus. It's important because Barrett's oesophagus is a pre-malignant condition, which means that it's associated with an increased risk of cancer.
If Barrett's oesophagus is diagnosed, you will be advised to take a type of drug called a proton pump inhibitor (PPI) long-term, and you'll also have regular surveillance endoscopies every 2 to 5 years to ensure your gullet has remained healthy. I would make it clear that gullet cancer in this condition is still rare. However, if you have a long history of heartburn then your GP may advise that you're reviewed by a gastroenterologist.
How to avoid heartburn
A number of steps can be taken to prevent heartburn.
Don't eat and then slouch.
Avoid late meals, snacks and drinks before bedtime (because food or fluid in your

stomach

will

reflux

upwards into your gullet as you lay flat).
When bending after a meal keep your back straight. For instance, be careful about stooping when gardening.
Consume alcohol with care.
Avoid drinking anything containing caffeine.
Avoid eating cheese.
Avoid eating chocolate.
Limit the amount of rich/fatty foods you eat.
Sleep upright.
If you have eaten something that may upset your stomach then take an antacid, such as gaviscon, after meals.
Take some antacids before bed — this can help neutralise any acid that refluxes upwards.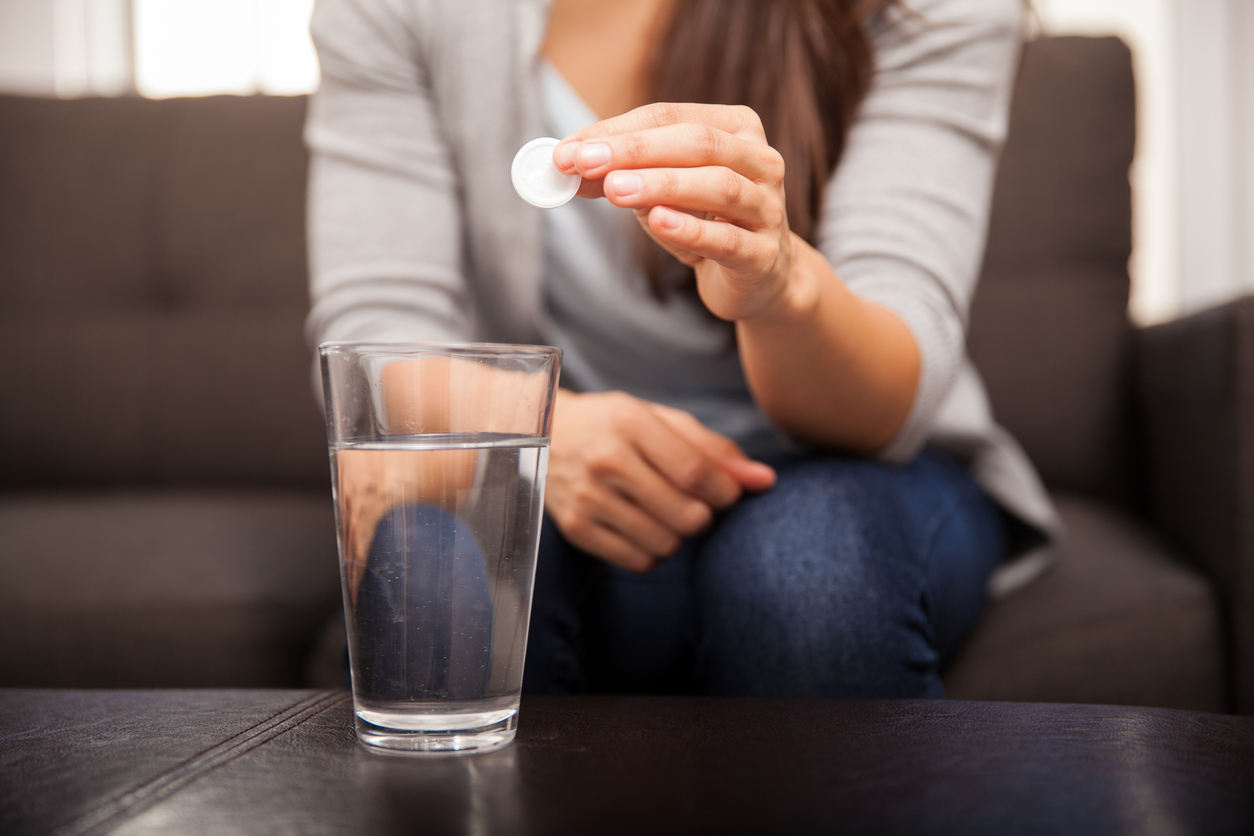 Heartburn remedies
The best steps are to stay upright and take antacids, such as Gaviscon or Rennie. Antacids can be bought from any pharmacy, and they help to neutralise the acid in your stomach. If symptoms persist you may wish to get a medication called ranitidine (also known by its trade name Zantac) from a pharmacist. This drug acts within an hour or so to cut down acid production, but it may need to be taken over several days to get rid of the problem.
If symptoms still persist after taking ranitidine you may need to ask your GP for omeprazole/lansoprazole (both PPIs). These tablets are very effective at cutting out acid and can transform the lives of people with persistent heartburn or acid indigestion. However, your GP will be unwilling to prescribe these medications long-term without a review by a gastroenterologist.
When trying to treat your heartburn:
Don't take

aspirin

or non-steroidal

anti-inflammatory

drugs (so called

NSAIDs

) for the pain – this can make things worse
Don't drink hot milk – whilst some people may initially find this soothing, the

fat

content of the milk can make the symptoms recur a few hours later
Don't ignore your symptoms if they persist.
Proton Pump Inhibitors (PPIs)
What are Proton Pump Inhibitors (PPIs)?
PPIs, such as omeprazole, lansoprazole and esomeprazole have been in use for over 25 years and have an excellent safety record. These drugs stop the production of acid by the stomach. They are excellent for treating all types of acid indigestion and also heal up ulcers.
When should I take Proton Pump Inhibitors (PPIs)
PPIs are best taken before meals, as eating is when most acid is produced. They can also take a few days to work when first prescribed. If you have an episode of heartburn pain then taking a PPI at that point will not stop your pain - in an acute situation antacids are still the best treatment. However, PPIs are taken to reduce the frequency and intensity of indigestion pains.
Are Proton Pump Inhibitors (PPIs) safe?
There have been questions as to the safety of these PPIs as they may mask symptoms and underlying diseases. However, indigestion is very rarely a symptom of cancer. In fact, indigestion is hardly ever a symptom of cancer in patients under the age of 50 years. Therefore, PPIs can be used quite freely in this age group. If someone over 55 years has new symptoms of indigestion then that person should be considered for gastroscopy.
There is little objective evidence that PPIs mask more serious underlying diseases. Indeed, low dose omeprazole is available over the counter.
PPIs probably increase the risk of the bacterial infection Clostridium difficile in sick patients in hospital on antibiotics. However, that needs to be put into context of a dramatic fall in C difficile in hospitals in the last few years. PPIs may also be associated with increased rates of osteoporosis but the cause remains unclear.
For people with bad reflux, PPIs have revolutionised their treatment and should be continued in people with bad symptoms. Unless your doctor has told you not to, antacids can be used with PPIs despite what the data sheet says. Just don't take the tablet and antacid at the same time. Allow 30 to 60 minutes after taking the PPI before taking your antacid.