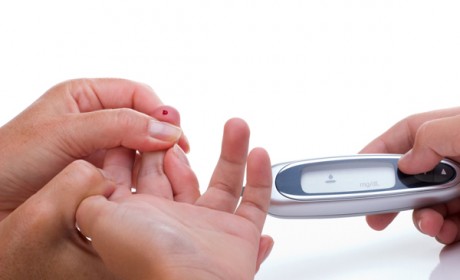 A test that rapidly differentiates between bacterial and viral infections could be developed following research that shows thattwo genes that are switched on when a bacterial infection is present.
An international team of scientists headed by researchers at Imperial College London has discovered two genes that are switched on when a bacterial infection is present. This could allow the team to develop a rapid test that would enable GP surgeries and hospitals to identify infections such as meningitis, and assist with the growing threat of antibiotic resistance.  The study found that the two genes, called IFI44L and FAM89A, only shifted to an "on" state when a bacterial infection was present.
While viral infections are more common than bacterial infections, bacterial infections are often more serious with meningitis, septicaemia and pneumonia all occurring as a result of a bacterial infection. Differentiating between these potentially life-threatening conditions and viruses would enable health providers to identify early cases of severe infections that could be deadly and provide quicker, more accurate treatments. Also, making a distinction between whether an individual has a viral or bacterial infection can prevent antibiotics from being prescribed for viruses, which contributes to antibiotic resistance.
Misdiagnosis of childhood fever
A testthat could rapidly diagnose bacterial or viral infections would be particularly helpful in cases of fever in children. Currently, no quick method exists to determine if a child with a fever has a bacterial or viral illness. Doctors usually have to send samples away to a laboratory and the results can take several days to come back.This can result in life-threatening bacterial infections being diagnosed too late.
Professor Michael Levin, from the Department of Medicine at Imperial College London, who led the study, explains: "Fever is one of the most common reasons children are brought to medical care. However, every year many children are sent away from emergency departments or doctors' surgeries because the medical team thinks they have a viral infection when in fact they are suffering from life-threatening bacterial infections, which are often only diagnosed too late."
"Conversely, many other children are admitted to hospital and receive antibiotics because the medical team is unable to immediately exclude the possibility of a bacterial infection, but in fact, they are suffering from a virus," he adds.
Two genes predict bacterial infection with 95-100 percent accuracy
Scientists studied 240 children arriving at hospitals with fever in the United Kingdom, Spain, the Netherlands, and the United States, with an average age of 19 months.
After traditional methods had been used to determine whether the child had a bacterial or viral infection, the researchers analysed the genes that had been switched on in the children's white blood cells. The team found two genes switched on during bacterial infections. Further investigation indicated that the two genes predicted bacterial infection with 95-100 percent accuracy.
Dr Jethro Herberg, senior lecturer in paediatric infectious diseases at Imperial and co-author of the research, says: "We are facing a growing threat from antibiotic-resistant bacteria. A large proportion of antibiotic use is driven by our inability to reliably identify the small number of children with bacterial infection from the much larger number with viral infection, who do not need antibiotics."
"Fear of missing life-threatening infections like meningitis and septicaemia result in doctors often prescribing antibiotics and undertaking investigations such as lumber punctures just to be safe. A rapid test based on the two genes we have identified could transform paediatric practice, and allow us to use antibiotics only on those children who actually have a bacterial infection."
The team conclude that while the research is at an early stage, the findings show that bacterial infection can be distinguished from other causes of fever, including viral infection, using a pattern of genes that are switched on or off in response to the infection. The challenge is now to transform their findings into a diagnostic test.
The study is published in the medical journal JAMA.