Early puberty, also known as 'precocious' puberty is defined as the physical changes associated with puberty starting before the age of eight years in a girl and nine years in a boy. How can you know if your child has started undertaking these changes, what are the signs, and can anything be done to stop or slow down the process?
Dr Rakesh Amin, expert in child hormones at Great Ormond Street Children's Hospital has identified the following signs of early puberty, starting from the earliest and all beginning before the ages of eight and nine.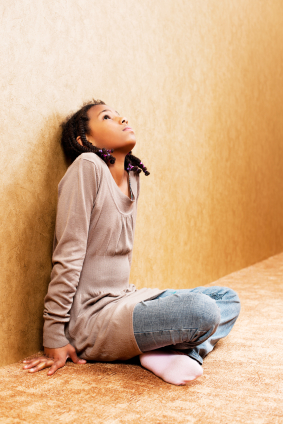 Girls
Appearance of breast buds
Growth of pubic hair
Menstrual periods
Boys
Enlargement of the

testicles

Enlargement of the penis
Growth of pubic hair
In both boys and girls, early puberty will usually be accompanied by a growth spurt which will peter out often leading to shorter stature as an adult. If your child is exhibiting these signs before reaching their eighth or ninth birthday then hormone tests can be carried out to confirm if puberty has begun. If the tests confirm that your child is experiencing precocious puberty then treatment can be given to switch off the hormones that have triggered puberty.
Some of the signs of precocious puberty may in fact, be signs of milder conditions such as premature thelarche (early breast development) or premature adrenarche (early pubic hair growth). It is important to recognise the difference between these conditions and 'true' puberty.
If you are concerned about your child's development or growth, you may wish to seek expert medical advice from your GP, a Paediatrician, or an Endocrinologist (hormone specialist).
A substance produced by a gland in one part of the body and carried by the blood to the organs or tissues where it has an effect.
Full medical glossary
One of two male sex organs, also calles testes, that produce sperm and the hormone testosterone.
Full medical glossary
The two male sex organs, which sit in the scrotum, and produce sperm and testosterone.
Full medical glossary