Flesh Eating Bugs need Faster Diagnosis
Although relatively rare, the condition caused by flesh eating bacteria, known as necrotising fasciitis, needs rapid diagnosis. The difficulty is that symptoms are similar infections with less urgent implications - such as cellulitis or synovitis. If incorrectly diagnosed, or the diagnosis is too late the danger is that necrotizing fasciitis can lead to the need for amputation or death, as the infection has been reported to be able to spread at a rate of one centimetre an hour.
Patients diagnosed with necrotizing fasciitis need immediate surgery and debridement. In order to rapidly recognise the condition a physical examination is necessary. The researchers report that X-rays, CT scans and other imaging tests may not detect the disease and are time-consuming.
Other symptoms include: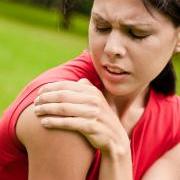 Pain out of proportion to physical findings,

fever

,
hypotension,
mental confusion,
loss of sensation,
skin discoloration,
crepitus or

necrosis
The types of bacteria that can cause necrotizing fasciitis, include:
Group A Streptococcus pyogenes 
Group B Streptococcus infections. 
Clostridium 
Methicillin-Resistant Staphylococcus Aureus (MRSA)
In some cases, patients can have more than one type of bacteria.
Although there are other predisposing factors around 50% of necrotising fasciitis cases occur in healthy people, and can result from cuts, insect bites, or blunt trauma. It has been reported in healthy children after having been hit playing football and then suddenly contracted necrotizing fasciitis. 45% of patients do not recall obvious injuries, such as cuts, scrapes, injections or bruises that may have led to the infections.
If a necrotizing infection is suspected, surgeons agree that immediate surgical exploration should be performed, with debridement of necrotic tissue and drainage of fluid collections, aggressive resuscitation, and broad spectrum antibiotics given. Wound vacuums, negative pressure wound therapy systems or hyperbaric oxygen may also help.
Dr. Russo suggests the development of a combination of tests to rapidly differentiate between cellulitis and necrotizing fasciitis, and until then, an immediate ultrasound upon patient admission.
"I think if these patients are getting ultrasounds when they hit the door as one of the first tests, you can tell if there is a lot of fluid, pus or gas underneath the skin quickly and rule out cellulitis vs. necrotising fasciitis relatively quickly without needing a CT, an MRI or a bunch of labs [tests]," he said. "With this disease, time is serious."
source: Science referral